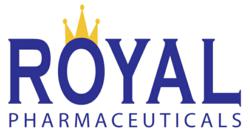 Manasquan, NJ (PRWEB) January 27, 2012
Royal's branded division will augment Granard's trade and distribution services as well as their generic products group. Royal Pharmaceuticals is currently seeking branded pharmaceuticals to in-license or purchase.
"Having presence in both pharmaceutical services and generics, the next logical step in diversifying our portfolio is marketing branded products under Royal Pharmaceuticals," said Armand Crupi, Executive Vice President.
A privately held company for over 15 years, Granard provides trade, sales, and marketing representation to both brand and generic pharmaceutical companies. Granard also provides manufacturers the opportunity to utilize the brand and generic relationships built over time with chains, wholesalers, distributors and mail order customers. Clients achieve rapid market penetration by Granard leveraging established relationships with more than 80 national points of distribution, including pharmaceutical wholesalers, generic distributors, retail chains and mail order pharmacies.
Granard Pharmaceuticals has expertise in providing state licensing as well as full service customer support.
###