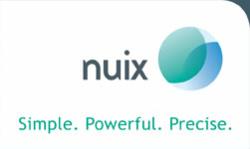 (PRWEB) January 26, 2012
Nuix, a worldwide provider of information management technologies, including eDiscovery and electronic investigation, will be launching and showcasing its latest eDiscovery and Big Data solutions and hosting an emerging technology panel entitled The Convergence of eDiscovery and Information Governance at LegalTech New York 2012.
Nuix will launch the following solutions at LegalTech. Stop by booth 1400 to view a demo.

Nuix Visual Analytics, delivering interactive investigation, visualization and workflow capabilities to users in a browser based application that is fully integrated into the Nuix eDiscovery platform. Visual Analytics enables Big Data to be graphically represented as an intuitive, interactive presentation.
Nuix Contract Discovery, a partnership between Nuix and Seal Software delivering unmatched ability to find and analyze contracts. Contract Discovery is critical to both defensible deletion and M&A due diligence, enabling rapid categorization, assessment of a company's contractual exposure, liabilities and risks.
Nuix Defensible Deletion, enables organizations to identify, index, categorize, and delete data that is of no value for business or operational purposes. Nuix's massively scalable, interactive Defensible Deletion technology and workflows enable content-based decisions so that corporations can be confident that their data remediation processes are sensible and defensible.
Nuix will host a thought-provoking discussion that will review the past, present and future of eDiscovery and Information Governance on Monday, January 30th at 10:30am located in Sutton Center Parlor. Attendees will learn how organizations are advancing their information governance agendas and proactively identifying risk across the enterprise. Panelists include Chris Dale of the e-Disclosure Project, Attorney and Technologist Craig Ball, David Cowen, President of the Cowen Group, and Stephen Stewart, Chief Technology Officer, Nuix. People can register for a complimentary exhibit hall plus pass to attend this session for free.
"With so much on offer from Nuix at this year's LegalTech, the conference sets an ideal opportunity to demonstrate and discuss the technologies that will shape 2012," said Nuix CEO, Eddie Sheehy. "LegalTech is an important event for us each year, and the buzz this year will be around solving specific Big Data and IG challenges, which in turn simplifies eDiscovery and drives down costs."
LegalTech 2012 also marks the final opportunity to demo and purchase Nuix's $100 philanthropic small case eDiscovery solution Proof Finder. All proceeds from Proof Finder are going to the charity Room to Read. Proof Finder provides forensic investigators, lawyers, law enforcement and in-house information managers the full processing, search and analysis capabilities of Nuix, on a data set of up to 10GB.
If you're at LegalTech, come and visit Nuix at Booth #1400, Seal Software at Booth #1719 and follow the action from the @Nuix Twitter feed and the hashtag #LTNY.
About Nuix
Nuix is a worldwide provider of information management technologies, including eDiscovery, electronic investigation and information governance software. Nuix solutions scale to meet the needs of the smallest or largest organizations, making it faster and easier to undertake investigations and data management activities, no matter the size or complexity of the data sets. Nuix customers include the world's leading advisory firms, litigation support providers, enterprises, government departments, law enforcement agencies, and all of the world's major corporate regulatory bodies. For more information see http://www.nuix.com
About Seal
Seal Software Group provide solutions to discover, capture, extract, create and manage contracts. Seal's unique combination of Contract Discovery (cDiscovery) and Contract Lifecycle Management (CLM), provide insight, lifecycle management and reporting for law firms, General Counsel, Legal Process Outsourcers (LPO) and eDiscovery vendors. For more information see http://www.seal-software.com
# # #