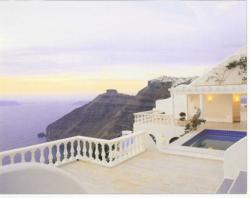 Home exchanges are a great way to see the world without spending a fortune.
Brighton, UK (PRWEB UK) 27 January 2012
As people everywhere start planning their vacations for 2012, international home exchange service Love Home Swap has come up with a list of this year's top 10 'must visit' holiday destinations.
House swapping is revolutionising the way we travel. With thousands of homes of all shapes and sizes available on Love Home Swap – from small and stylish to large and luxury – in 70+ countries across the globe, swappers can be adventurous as they choose. And as home swapping saves on expensive hotel bills, vacationers can save themselves up to $2,000 per exchange – meaning they can holiday for longer and more often!
Debbie Wosskow, Founder of Love Home Swap, says: "Home exchanges are a great way to see the world without spending a fortune. As more and more people are becoming interested, we've drawn up a list of top locations for this year, including some of the most popular Love Home Swap properties and destinations as well as some exciting newer destinations."
"With the London Olympics taking place in August, there has been a huge amount of interest from people looking to swap with Londoners. Other destinations, such as Sri Lanka, the USA and Costa Rica, are much sought after locations, proving what we already know – that people love an adventure and the chance to immerse themselves in a different culture. And with home swapping, they have that unique chance to experience their destination like a local, rather than a tourist," said Debbie.
Joining Love Home Swap costs just $1 for a four week trial membership, after which annual membership costs only $159 per year, allowing you to swap as many times as you like, wherever you like at no extra cost. For more information, visit lovehomeswap.com.
Love Home Swap's list of must visit destinations for 2012 include:
1. London – Offering everything from swanky apartments in central London to beautiful homes nestled away in the city's quieter streets, forget over-priced and over-booked hotels and home swap for your chance to be a part of the 2012 Olympics.
2. South Africa – Take yourself from the coastal beauty of Cape Town and Plettenberg Bay to colonial properties nestled in the mountains. South Africa is becoming more and more popular as an adventure-packed home exchange destination.
3. Sri Lanka – Take the opportunity to experience the life of a tea farmer by exchanging your home for a colonial bungalow in Central Province located on a tea estate. Alternatively, enjoy the relaxed pace of life in one of the numerous beachfront villas, complete with wonderful sea views, available to swap in the Southern Province.
4. Greece – Get to know the locals in Greece by staying in a luxury villa in Santorini or in a hilltop property with breathtaking views on the Island of Mykonos. For a glimpse of village life, try swapping with a family and living in a fishing village in Aegina.
5. Ireland – Although many people love Dublin, small-town and rural locations offer you the chance to immerse yourself in the rich Irish history. Home exchange options in Tipperary include stunning period properties with walled gardens and charming fireplaces. Or swap your home for a Georgian house overlooking the river in Kerry. Our Love Home Swap members here always recommend the trout and salmon fishing to those they swap with.
6. Spain – Live like a Spaniard in one of the many coastal villas available, or swap with a farmer and stay in a stunning hillside farmhouse nestled in the Pyrenees foothills. Did someone say tapas?
7. Switzerland – If you want to experience the charm of a small town in Switzerland, places such as Vaud have beautiful, World Heritage houses with breathtaking lake views. There are also fabulous traditional ski chalets available in both the winter and summer seasons.
8. Canada – In summer, visit beautiful lakeside residences and log cabins in the mountains, where a variety of wildlife calls your front yard its home. Or plan your ski vacation around a home exchange in one of the multiple amazing ski chalets available within walking distance of some of the world's best slopes.
9. Costa Rica – Known for its amazing beaches, Costa Rica also has stunning rainforests and a huge diversity of wildlife. Properties available to swap in the dry rainforest area will allow you to get close to wildlife such as howler monkeys, iguanas, parrots, pelicans, frigate birds and hermit crabs. There are also some fantastic resort-style homes in Costa Rica's Central Pacific Highlands, oceanfront villas in Dominical and colonial villas on the pristine Southern Pacific Coast.
10. Tasmania, Australia – Although not recognised by many as a summer destination, Tasmania has some of the most beautiful sweeping beaches Australia has to offer. Properties available to swap in Spring Beach report frequent sightings of dolphins and occasionally whales, while bush animals such as wallabies, kangaroos and wombats are sighted from the front door. Other locations, such as Table Cape overlooking the Bass Strait, offer a great location in which to escape the hustle and bustle of city life.
###