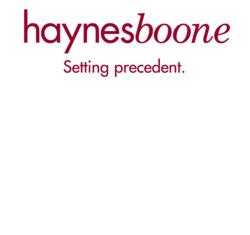 Dallas, Texas (PRWEB) January 26, 2012
Partner Ann Saegert has assumed the top elected post of the prestigious American College of Real Estate Lawyers (ACREL), the almost 1,000-fellow, invitation-only organization of the nation's top commercial real estate practitioners.
"It's an honor to lead ACREL and its extraordinary membership," Saegert said. "My goal is to continue to support robust programming to address structural changes and developments in our industry and provide further opportunities for networking, collegiality and engagement.
"This promises to be an exciting year with an active schedule of webinars interwoven with national and regional meetings."
During 2012, ACREL will be staging a spring convention in Las Vegas and a fall meeting in Chicago.
"The state of the college is good," Saegert said. "We're financially sound and the fellows are actively engaged. In many respects, my chief duty is to nurture the many successful initiatives begun by my predecessors."
Saegert began practicing in the Real Estate Section of Haynes and Boone in 1978, and served as chair of the Real Estate Section from 2000 to 2007. Her practice focuses on representation of funds, pension plans and advisers, REITs and other institutional investors in all aspects of real estate and hotel transactions. She also represents corporate real estate users in managing and leveraging their portfolios, as well as headquarters and retail acquisitions and dispositions.
During the course of her practice, she has been involved with structuring, documenting and negotiating numerous office, industrial, hotel and special use portfolios throughout the United States, as well as active involvement in all aspects of a number of mixed use projects.
She has also established a record of long service on the Dallas Real Estate Council, the Dallas Area Red Cross, the Urban Land Institute North Texas District Council and Texas Lutheran University, among other voluntary organizations.
About ACREL
The American College of Real Estate Lawyers is the premier organization of U.S. real estate lawyers. Admission is by invitation only after a rigorous screening process. ACREL's distinguished, nationally-known lawyers have been elected to ACREL because of their outstanding legal ability, experience and high standards of professional and ethical conduct in the practice of real estate law, as well as substantial contributions to education in the area of real estate law.
About Haynes and Boone
Haynes and Boone, LLP is an international corporate law firm with offices in Texas, New York, California, Washington, D.C., Mexico City and Moscow, providing a full spectrum of legal services. With more than 525 attorneys, Haynes and Boone is ranked among the largest law firms in the nation by The National Law Journal. The firm has been named one of the "Best Corporate Law Firms in America" (Corporate Board Member Magazine, 2001-2011) and recognized as a "Top 20 Law Firm" for culture and for diversity with respect to both women and minorities (Vault, 2012). For more information, visit http://www.haynesboone.com.
# # #