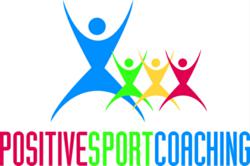 Parents are the key to a great season for any coach. say Tom Van Buskirk Positive Sport Coaching Director
Denver, Colorado (PRWEB) January 30, 2012
Positive Sport Coaching has a new clinic for sport parents that will help both their young athlete and also help create an environment for the coach to be successful throughout the season.
In the Positive Sport Parent Clinic the parents are given key points on how to keep the sport fun. Fun is a very important motivator for young athletes. It's the number one reason kids play sports. Other topics that are in the new program are, Do no harm, Know the young athlete, model good sports behavior. Don't criticize or blame other players, coaches, officials or other parents. Appreciate effort, Emphasize the challenges and rewards of the sport, not only winning. Empower the young athlete to speak up. Tell the young athlete that they can talk about any situation that may be uncomfortable in the field of sports. Listen and address any fears. Know the sport that the young athlete is playing, learn the rules. Communicate with the athlete which includes active listening. Do not be afraid to talk to the coach and his or her staff. Positive Sport Coaching has a twenty-four hour rule for communication. Nutrition for the young athlete is always updated with new information since this is always changing. Parents are the most important factor when it comes to proper nutrition. Positive Sport Coaching has very important discussions with the parents about the importance of breakfast. Sports drink and water are always a hot topic doing battle with factual information for the parent. Positive Sport Coaching has discussions about how to spot or see the warning signs of sport abuse. a very important concern of any sport parent.
These clinics are getting national attention due to their positive effects on youth sports.
Coaches and organizations appreciate an informed parent and tend to have less parent confrontations with coaches, other parents and officials. Positive Sport Coaching is making these new Sport Parent Clinics available online for clubs and all organizations.
###