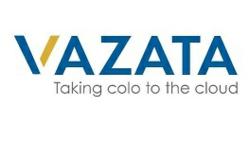 Vazata designed an optimal solution for FC Dallas, and we are delighted to partner with them.
Dallas, Texas (PRWEB) January 26, 2012
Vazata, a leading provider of Infrastructure-as-a-Service (IaaS), announced today that FC Dallas has chosen Vazata for a hybrid cloud solution that includes a custom-built private cloud deployment fully integrated with Vazata's multi-tenant IaaS platform for disaster recovery capability.
FC Dallas, a professional American soccer club competing in Major League Soccer, has been a Vazata customer for several years. A recent cost evaluation of a necessary hardware refresh alongside the organization's requirement for business continuity supporting critical applications including CRM, ticketing, finance and communications, built a case for a hybrid cloud solution. Vazata deployed a private cloud solution for FC Dallas, which was augmented with disaster recovery services provided through Vazata's vStucture™ platform that includes network services, managed services and three Tier-III data centers that have each completed SSAE-16 Type II audits.
"Vazata designed an optimal solution for FC Dallas, and we are delighted to partner with them," FC Dallas Chairman Clark Hunt said. "Our IT needs have evolved considerably over the last several years, and we trust Vazata to provide our team with the flexibility and security required by an increasingly mobile workforce."
Lance Black, CEO of Vazata, added, "this is an excellent example of our 'Colo to the Cloud' mission. We were able to flex with the customer's unique needs and build something that gives the customer what they need, when they need it, and with all of the benefits of virtualization. People get confused about the benefits or drawbacks of a public cloud or private cloud. Our stance is that the right solution is entirely defined by the specific needs of the business and the right provider can build virtually anything. In this case, we architected a hybrid solution because that's what best served our customer. Cost considerations and, more importantly, business stability were top priorities and we responded to both."
For more information on Vazata, visit http://www.vazata.com.
About Vazata
Vazata is an Infrastructure-as-a-Service (IaaS) provider serving Global 1000 businesses, U.S. Federal Government Agencies and Mid-Market Enterprises. The company provides highly secure, stable, and scalable technology solutions that meet the challenges of its global customers using a proprietary cloud architecture called vStructure™. The vStructure™ IaaS platform allows for enhanced computing capabilities, accessibility, and fiscal viability in solutions designed to grow with organizations of all sizes. Vazata's IaaS architecture supports customers in their hosting needs and also provides solutions for disaster recovery and business continuity for mission critical applications. In 2011, Vazata was the first company to receive an Authority to Operate as a cloud services technology provider to federal agencies. The backbone of support is its purpose built IaaS supported by three world class data centers, which have all achieved FISMA and SSAE 16 Type II compliance. Data centers are located in Texas and Northern Virginia.
About FC Dallas
A member of Major League Soccer since its inception in 1996, FC Dallas is owned and operated by Hunt Sports Group. Led by 2010 MLS MVP David Ferreira and budding U.S. National Team star Brek Shea, FC Dallas claimed the 2010 Western Conference Championship and was among the league's best in 2011, tying a franchise record for points in a season while competing in a record 48 games across three competitions. Renowned for its youth and academy systems, FC Dallas has a league-high six Homegrown players signed with its professional team, including 2011 FIFA U-17 World Cup winner Richard Sanchez (started in goal for Mexico). There are currently more than 2,000 youth players in the FC Dallas development system, which operates year-round. The professional team plays from March to November at FC Dallas Stadium in Frisco, Texas. One of the first soccer-specific stadiums built in the United States, the venue plays host to Major League Soccer matches, concerts, international soccer matches and high school football. The 145-acre facility includes 17 regulation-sized, tournament-grade soccer fields.
###