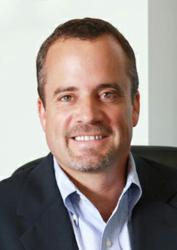 We're excited to have Ron join our team as we continue on our path to market leader in unified communications.
Dana Point, CA (PRWEB) January 27, 2012
SimpleSignal, Inc., the leading cloud-based Unified Communications and Collaboration provider for business, today announced they have hired Ron Ireland as Senior Vice President, Finance and Business Development. Ireland will have oversight of SimpleSignal's day-to-day financial operations as well as taking a significant role in business development. He will be responsible for introducing SimpleSignal's products to a larger indirect channel audience and for helping the company manage their rapid growth. Ireland is a proven leader in the telecom and VoIP industry, having steered a leading nationally certified reseller through several business cycles, achieving growth and profitability in every year of his tenure. This industry experience, coupled with previous positions in banking and consumer finance, add up to knowledge and competency in growth management, finance, strategic planning, and operational efficiencies.
Ireland has been actively involved in the indirect agent channel for the last 14 years. He most recently served as VP, Channel Development for GLOBALINX, a facilities-based provider of IP services to the residential and small business markets, following their acquisition of TMC Communications, a leading reseller of switchless voice and data services for the SMB market, in December of 2010. There he held the dual title of President and CFO, where he coordinated the activities of all sales, accounting, collections, HR, pricing, IT, and revenue assurance staff, and ensured performance goals were met and profit margins grew.
"I've admired SimpleSignal from afar for the last several years, and observed their commitment to the indirect channel and to providing a full-featured unified communications solution to both the SMB and enterprise markets as a winning strategy in today's quickly changing communications environment," said Ireland when asked about the move. "SimpleSignal is being recognized as one of the most innovative companies in the industry, and I'm really excited to be a part of bringing their new cloud technologies to companies small and large."
In addition to its flagship cloud-based PBX and SIP Trunking products, SimpleSignal provides a growing suite of unified communications solutions including mobile integration, integrated voice-powered applications and cloud services like backup and storage, audio and video conferencing, call recording, and desktop collaboration tools to tens of thousands of business users throughout the United States, and was recently named to Inc 5000's list of fastest growing private companies.
"We're excited to have Ron join our team as we continue on our path of market leader in unified communications," said SimpleSignal CEO Dave Gilbert. "Ron brings a diverse skill set and a lengthy list of industry connections to the table. He knows every angle of the business and he is a very welcome addition to our already talented growing team."
Since beginning his career in 1988, Ireland held positions of increasing responsibility and leadership in the banking industry as controller and then CFO at California Thrift and Loan and Bank of Ventura before transitioning to the telecom industry, joining TMC in 1998. Ireland graduated Cum Laude with a Bachelor's degree in Economics from Westmont College and received a Masters degree in Business Economics with a focus on Accounting from UC Santa Barbara.
About SimpleSignal
SimpleSignal is a hosted PBX and cloud-based Unified Communications service provider, delivering IP phone applications and cloud-based collaboration services to tens of thousands of satisfied business users throughout the US and Canada, with a growing list of multi-office clients in many International locations. SimpleSignal has created some of the most innovative and advanced voice "mashups" in the communications industry, leveraging voice technology for Facebook, LinkedIn, and Salesforce.com, among others. SimpleSignal has offices in Denver, CO, and Dana Point, CA. Find us on the web at http://www.simplesignal.com. For sales, call 866-434-4404. Read our blog: http://www.simplesignal.com/blog/.
Media Contact:
Donna Sudderth
donna(at)simplesignal(dot)com
949.777.5150
###