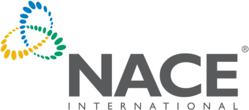 Houston, TX (PRWEB) January 27, 2012
Materials Performance (MP) magazine today announced the nominees, and opened voting for its inaugural MP Readers' Choice Innovation of the Year Awards 2012. The top 10 corrosion innovations will be selected by MP readers through online voting which also opened today and ends on February 15. Award winners will be revealed on Monday, March 12 during the Expo Grand Opening at CORROSION 2012 in Salt Lake City, Utah. The winning innovations will also be featured in future issues of MP.
In total, there are 64 nominees from a variety of industries including: coatings and linings, cathodic protection, materials and design, instrumentation, testing, integrity assessment, chemical treatments, and more. To be selected as a nominee, an innovation must surpass marginal improvements to existing products, services, methods or techniques. The nominees represent groundbreaking technological advances in the field of corrosion prevention and mitigation.
Detailed information about each nominee and instructions for voting can be found at: http://www.nace.org/MPReadersChoice
NACE International, The Corrosion Society, based in Houston, Texas, has 27,000 members in 110 countries. It is recognized worldwide as the largest professional association dedicated to protecting people, assets, and the environment from the impact of corrosion. It was founded in 1943, and offers technical training and certification programs, conferences, industry standards, reports, publications, and software to prevent and mitigate corrosion.
###