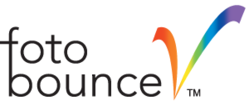 "We will continue to add features for managing and sharing your photos with privacy as the key driving principle."
Toronto, Ontario (PRWEB) January 27, 2012
Applied Recognition Inc. announces the release of the Fotobounce Viewer, a photo viewing and photo sharing application for the Apple family of mobile devices. With this release, Fotobounce expands the Viewer's already substantial scope of compatibility, running on virtually any mobile platform including Apple, Android and the RIM Playbook. Also significant for its enhancements to the user's photo sharing and organization experience is the release of Fotobounce v3.7. Of particular note is that this version of the Fotobounce desktop photo application supports the Chinese language – our way of celebrating the Year of the Dragon.
"Fotobounce now provides the most comprehensive and secure way to manage and enjoy your photos with friends and family across all major operating systems on the desktop and on mobile devices," says Applied Recognition President Ray Ganong. "We will continue to add features for managing and sharing your photos with privacy as the key driving principle."
Privacy with Chinese language support are delivered with Fotobounce v3.7. Anyone wishing to manage their photos using Chinese can do so easily with this latest release. These photos can then be shared securely with friends and family members in China and around the world. Now that the first non-English language (Chinese Simplified) has been enabled, Fotobounce plans to add new languages in 2012 including: Japanese, Korean, German, French and Spanish.
In addition to its Chinese language support, Fotobounce v3.7 contains several enhancements to the tagging process that saves time, as well as many stability improvements. With the Fotobounce Viewer streaming photos directly from the desktop library to the mobile device, there are significant advantages over other photo sharing applications. Streaming ensures users always have their latest photos at their fingertips. It also saves time and reduces the user's home network bandwidth usage since there is no need to sync photos to a cloud service or to the mobile device itself. Most importantly, the Viewer's direct streaming protects a user's privacy should the mobile device be lost, ensuring private family and other personal photos are not exposed to an unauthorized viewer. Connections between the Fotobounce Viewer and the user's desktop Fotobounce library are secured with SSL encryption to protect against interception of private photos.
View the following link for an animated video showing the capabilities of the Viewer:
http://youtu.be/y8CZvQvVLZE
The Viewer app is available at Apple iTunes™, Google Android market, Amazon Android market, and the Blackberry App World market. The Fotobounce desktop software is available via the download page on our website.
About Fotobounce
Fotobounce is based on patent-pending technology enabling the effective management of digital photography. Developed by Applied Recognition, Inc. and released in 2009, Fotobounce provides efficient and reliable photo organization and enables secure, private sharing of photos. Applied Recognition pushes basic science out of the lab and into exciting consumer software applications. These applications are then distributed free to end-users, ensuring rapid, widespread adoption and exceptional sales and marketing opportunities for advertisers.
For more information and to download or upgrade Fotobounce visit http://www.fotobounce.com. Specific inquiries or requests for information can be emailed to info(at)fotobounce(dot)com.
###