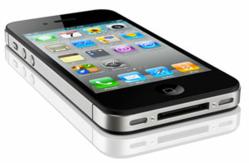 (PRWEB) January 27, 2012
Even if they're AT&T's got problems with it's network, guys on iPhones, Androids and other devices can easily learn what to text a girl, thanks to a new tips on the website WhatToTextAGirlYouLike.com.
A slew of new articles, resources, and advice on pua text game will help aspiring ladies men get the girls of their dreams.
"You get her number and then what? Text messaging is a whole different way for girls to evaluate guys, and there's not much solid advice out there for guys" said site owner Christian Hudson. "We created WhatToTextAGirlYouLike.com for every guy who wants to learn some text game, and get this stuff handled."
The has articles, tips and tricks for just about everything that troubles guys, like how to flirt with a girl over text, what to do if she doesn't write back, and more. There are a bunch of practical tips and techniques, as well as the theory, to help guys understand what girls are thinking when they're receiving text messages, and how to beat them at their own game.
The result of years of work and thousands of text messages, the advice at WhatToTextAGirlYouLike.com has been tested and proven. "As a dating coach, this has got to be one of the biggest questions I get asked." said Hudson. "I can't even count the number of times that a guy has handed me his phone and asked me to look at his text messages. Usually it's a simple error he's made, and with the new stuff on our site, there will be a lot fewer guys making these mistakes."
So even if AT&T's network has got a guy down, he can still head over to WhatToTextAGirlYouLike.com and get all the tips, tricks and techniques he needs to learn how to text girls, get them on dates, and make them smile.
###