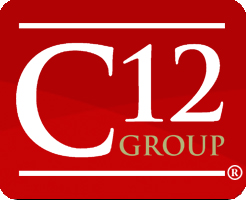 According to Don Barefoot, President and CEO of the C12 Group, "The new relationship will provide C12 members with discounts on Peacemaker's excellent resources which are focused on Biblical reconciliation."
Greensboro, NC (PRWEB) January 30, 2012
The C12 Group is pleased to announce a new partnership with Peacemaker Ministries for its members. According to Don Barefoot, President and CEO of the C12 Group, "The new relationship will provide C12 members with discounts on Peacemaker's excellent resources which are focused on Biblical reconciliation." Peacemaker Ministries mission is to assist Christian individuals, churches and companies to respond to conflict Biblically by developing and delivering outstanding life-changing resources, training and services. The C12 Group is the US' leading provider of Christian roundtables for CEOs and business owners. Both organizations are Christ-centered and Biblical about their approach to business.
C12 members will receive special discounts on the Peacemaker's new Resolving Everyday Conflict small group study materials which are ideal for workplace lunch-and-learn series. This 8-part DVD series was originally developed for a major Christian business client. In addition, Peacemakers offers practical books, custom training materials, and arbitration/mediation services.
The C12 Group is America's leading equipper of Christian CEOs and is now in its 20th year with nearly 1100 members across 30 states. C12 Groups are comprised of Christian CEOs and business owners who seek to grow professionally and spiritually with other like-minded executives. Members are devoted to Building GREAT Businesses for a GREATER Purpose.
If you would like more information on The C12 Group, please visit http://www.C12Group.com or contact C12's Home Office (336-841-7100 or info(at)C12Group(dot)com). For more information on Peacemaker Ministries, visit http://www.peacemaker.net.
# # #