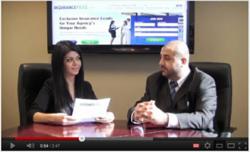 We want to make the site user-friendly as a first priority, but we also want our agents to come back to the site because the content is helpful or makes them smile. Adrian Tomkins
Los Angeles, CA (PRWEB) January 28, 2012
InsuranceFiles.com, a leading commercial insurance leads generator, has added a blog and video to its website. The videos cover certain topics of interest to the leads buying community such as the benefits of exclusive auto insurance leads and free insurance leads. A commercial insurance leads themed video is planned for release shortly.
The blog will be broader in scope with topics ranging from the global financial crisis' impact on the insurance industry to 29 facts about insurance you may not know.
The goal of the changes is to make the website more informational, as well as to enhance the experience of using the website for agents.
"We want to make the site user-friendly as a first priority, but we also want our agents to come back to the site because the content is helpful or makes them smile," says account manager, Adrian Tomkins.
InsuranceFiles is a multi-line insurance lead generation company that specializes in exclusive and semi-exclusive auto, life and commercial insurance leads. An easy to navigate website and expertly trained marketing associates brand InsuranceFiles.com as a trend setter. Their dedication to re-inventing the insurance leads business is paying dividends in the form of new business for insurance agents.
###