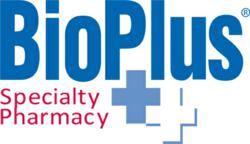 Altamonte Springs, FL (PRWEB) January 27, 2012
BioPlus Specialty Pharmacy(BioPlus), one of the nation's leading specialty pharmacies, announces today that the Accreditation Commission for Health Care, Inc. (ACHC), the first health care accrediting organization to be certificated to the international quality standard of ISO 9001:2000, has accredited BioPlus after a thorough vetting process. ACHC accreditation indicates that the organizational management, internal processes, patient safety practices, and service outcomes at BioPlus meet the highest standards.
"Our ACHC accreditation serves as a symbol of excellence and lets patients, providers, and insurance payers know that BioPlus meets the highest level of commitment to quality and accountability," says Elvin Montanez, Pharm.D., Senior Vice President at BioPlus.
This most recent accreditation from ACHC adds to a growing list of accreditations that BioPlus has achieved, including URAC, VIPPS, and CHAP (Community Health Accreditation Program). These accreditations demonstrate BioPlus' commitment to excellence in service and patient outcomes. "We're proud that yet another accrediting body, ACHC, finds that BioPlus 'measures up' as an organization in terms of our performance in administering patient care and service delivery," Dr. Montanez adds.
As another indicator of quality, BioPlus tracks compliance of patients to their specialty pharmacy treatments. The latest statistics from a sampling of the treatment programs at BioPlus, which includes more than 22,200 BioPlus patients being treated for hepatitis C, oncology, rheumatoid arthritis, psoriasis, Crohn's disease, and other conditions, shows that BioPlus achieves a 91 percent compliance rate at discharge. By comparison, the compliance rate for retail and mail-order pharmacies is only 50 percent.
ACHC, a not-for-profit organization established in 1986, is one of a small number of accrediting bodies for the specialty pharmacy industry. Their accrediting programs are developed by providers for providers to reflect criteria that best represents quality care and patient safety.
About BioPlus Specialty Pharmacy
BioPlus is a pharmacist-owned, URAC accredited, national specialty infusion pharmacy providing high-touch services and specialty pharmaceuticals for patients with chronic diseases such as hepatitis, bleeding disorders, cancer, and other conditions. Licensed in all 50 states, BioPlus is one of the nation's largest independent specialty pharmacies. Accredited by VIPPS, Accreditation Commission for Health Care (ACHC) and the Community Health Accreditation Program (CHAP), patients can contact the Pharmacy toll free at 1-888-514-8082.
For information: http://www.bioplusrx.com or
Contact: info(at)bioplusrx(dot)com
Phone: 1-800-566-6103
###