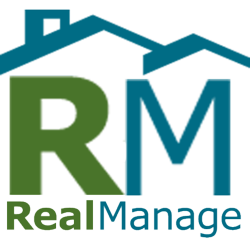 San Antonio, TX (PRWEB) January 31, 2012
RealManage announced today that Cynthia C. Elizabeth Gates, CMCA ®, PCAM ®, has been named Vice President for the San Antonio Community Associations Institute Chapter. Cynthia has worked with RealManage in its San Antonio branch for the past three years, first as Director of Community Association Management prior to moving into her current role as Director of Sales and Marketing for the branch. Cynthia most recently served as director for the chapter. Cynthia has also as co-chair for its communication council and chairperson of its publications committee which produces the chapter's quarterly newsletter, Common Terra.
About CAI
CAI is an educational and advocacy organization dedicated to helping homeowner and condominium associations meet the expectations of their residents, providing information, tools and resources to volunteers and professionals responsible for community association governance and management. More information can be obtained at http://www.caionline.orgor by calling toll-free (888) 224-4321.
About RealManage
RealManage is a property management company that specializes in HOA management and condominium management and manages hundreds of community associations in Arizona, California, Colorado, Florida, Louisiana, Nevada and Texas, including homeowner associations (HOAs), condominium associations, cooperatives, municipal utility districts, luxury high-rises and large master-planned communities. For more information or to request a quote for HOA management or condominium management, visit RealManage.com or call us toll-free at (866) 403-1588. You may also follow us on Facebook and Twitter.
# # #