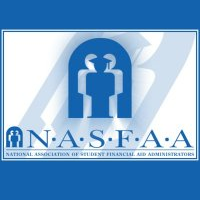 The use of prior-prior year financial data potentially offers students earlier financial aid information, which could increase college access.
(PRWEB) January 30, 2012
The National Association of Student Financial Aid Administrators (NASFAA), announced today that it has been awarded a grant from the Bill & Melinda Gates Foundation to study the use of prior-prior year (or two years prior) income data in place of the prior year (one year prior) data, which are currently used in determining eligibility for student financial aid. The goal of this exploratory study is to determine whether students and families would benefit from a simple change in required data—from reporting prior-year tax data to reporting "prior-prior year" (or PPY) data.
"Because prior-prior year data are more readily available to students than prior-year data, more students could feasibly file their federal financial aid application with final tax information at the same time they are applying to colleges, and long before institutional and state deadlines," says NASFAA President Justin Draeger. "The use of prior-prior year data potentially offers students earlier financial aid information, which could increase college access."
"Of course there are also potential challenges that arise with any change of this type," Draeger added. "We are excited to use this research grant to delve deeper into this topic and ultimately determine whether a switch to PPY could help families without compromising our ability to measure relative need."
Among the potential benefits of requiring prior-prior year data:
--The Free Application for Federal Student Aid (FAFSA) could be filed earlier, which would allow financial aid offices to begin their outreach to low-income students earlier. These students are at high risk of forgoing college entirely, because many wrongly believe they are unable to finance a college education.
--Entering students and their families would be able to receive earlier notification of financial aid eligibility. The federal government could accurately and proactively inform students and parents of their potential financial aid awards, spurring some families to consider college for the first time.
--It would allow more students to use the IRS data retrieval tool for completing the FAFSA, thereby improving the accuracy and validity of the data used to determine eligibility. This would reduce administrative overhead for institutions, remove a bureaucratic obstacle for students having to provide extra documents, and speed up aid eligibility notifications.
As with any across the board change to federal data requirements, the potential for negative consequences exists. Some in higher education believe that using PPY is less accurate in determining student aid eligibility because such an estimate is further removed from students' current financial realities. This concern becomes particularly problematic for independent and non-traditional students, whose incomes could be more likely to fluctuate from year to year.
Preliminary results will be presented at the 2012 National Conference in Chicago this July and the final report will be released in fall 2012.
About NASFAA
The National Association of Student Financial Aid Administrators (NASFAA) is a nonprofit membership organization that represents nearly 20,000 financial aid professionals at 2,800 colleges, universities, and career schools across the country. Each year, financial aid professionals help more than 16 million students receive funding for post secondary education. Based in Washington, D.C., NASFAA is the only national association with a primary focus on student aid legislation, regulatory analysis, and training for financial aid administrators.
# # #