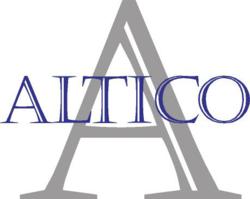 As a company, we have a core belief in our responsibility to the community.
Marlborough, MA (PRWEB) January 31, 2012
Altico Advisors (http://www.AlticoAdvisors.com) - a Microsoft Gold Certified Partner headquartered in Massachusetts – was the proud sponsor last month of a community meal at Trinity Church in Northborough, Massachusetts. Altico Advisors specializes in Microsoft Dynamics GP and CRM solutions for manufacturing and distribution companies primarily throughout New England.
Trinity Church provides a community meal every Wednesday throughout the year, open to anyone who wants to come by for some nutritious, hot food. This weekly event generally attracts 45-60 people from Northborough and the surrounding communities. Each week, members of various organizations converge on the Church to prepare and serve dinner. In the past, this was an annual event for Altico Advisors but it has since become a semi-annual tradition, serving meals in December and June.
"As a company, we have a core belief in our responsibility to the community as well as a commitment to volunteer service and charitable giving," explains Mike Kean, Altico Advisors' President. "We also recognize the need to set aside time and funds, not just in times of prosperity but in challenging economic times, too, when indeed our services and contributions can make an even greater difference."
"It was just a few days after Christmas and the decorations were still up in the Church," says Marketing Director, Marcia Nita Doron, "which contributed to the spirit of the event." Doron continues, "As always, it was a heart-warming experience that goes beyond food. We enjoy chatting with our guests and working together as a team outside of the office."
The community meal is just one element of Altico's broader giving program. Altico Advisors also, for example, contributes the proceeds from its year-end training class to a different worthy cause each year. And the company co-sponsors charitable events such as golf tournaments where the proceeds go to nonprofit organizations and scholarship funds.
About Altico Advisors
Headquartered in Massachusetts, Altico Advisors implements and supports business, financial, and customer management software solutions for mid-market enterprises, primarily throughout New England. Altico is a Microsoft Gold Certified Partner specializing in Microsoft Dynamics GP (Great Plains), Dynamics CRM, BI (Business intelligence) and SharePoint systems for manufacturing, distribution, software development and service companies. In addition, Altico provides a wide variety of consulting and advisory services, such as outsourced financial services, business and IT strategy alignment, software selection, and business analytics. http://www.AlticoAdvisors.com
# # #