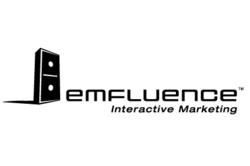 Kansas City, MO (PRWEB) January 27, 2012
emfluence (@emfluence) SEO Strategist and Search Marketing consultant, Corey Morris (@CoreyDMorris) will be speaking on the SMX West panel "Solving Problems & Seeing Success In Google Places" Tuesday, February 28 in San Jose, CA.
The panel will highlight the benefits of Google Places for local businesses, but also its challenges. Panelists will discuss the tools and strategies available to overcome common issues in local search optimization, such as duplicate listings, spam reviews from industry competitors and bulk upload needs.
"SEO practitioners see a number of these challenges every month," says Morris. "I've collected some of the best case studies I've found in working with clients on improving local search results."
This is Corey's first appearance on a panel for SMX. He regularly posts about search marketing to the emfluence blog.
Corey joins 3 other search marketing experts on the panel. He will also moderate Q&A sessions on Wednesday and Thursday on the topics of "Duplication, Aggregation, Syndication, Affiliates, Scraping And Information Architecture" and "SEO Essentials For Migrating Websites"
2012 SMX West Conference – San Jose, California
"Solving Problems & Seeing Success In Google Places" Full Agenda
About emfluence
emfluence is a full-service digital marketing agency and email service provider based in Kansas City, Missouri. emfluence's roots run back as far as 1999 when it was the fastest growing division of a full-service advertising agency. In 2003, emfluence gained its own identity integrating marketing strategies across all areas of digital marketing, including search engine optimization and paid search marketing across multiple client industries.
For more information, visit http://www.emfluence.com/sem
###