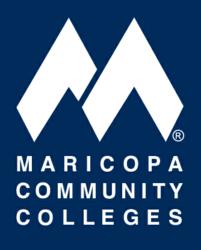 Sandra Cooper brings a combination of talent and experience to this position. --Dr. Maria Harper-Marinick, Executive Vice Chancellor and Provost
Tempe, AZ (PRWEB) January 28, 2012
Sandra E. Cooper, R.N., a nurse and health care educator for 30 years, has been named District Director of Health Care Education at the Maricopa Community Colleges.
Ms Cooper comes to Maricopa from Kirkwood Community College, Cedar Rapids, IA., where for five years she was Dean of Nursing, with responsibility for more than 50 full- and part-time faculty and more than 1,000 nursing students.
Previously she worked as a nursing faculty member at Northeast Iowa Community College, Peosta, IA, and Iowa Western Community College, Council Bluffs, IA. Earlier in her career, she worked in a variety of nursing positions, primarily in Iowa.
"Sandra Cooper brings a combination of talent and experience to this position," said Dr. Maria Harper-Marinick, Executive Vice Chancellor of Provost. "The Maricopa Community Colleges are the largest trainer of health care workers in Arizona, and we are looking forward to her leadership of these important programs."
Ms Cooper received her Associate's Degree in Nursing from Iowa Central Community College, Fort Dodge, IA. Her Bachelor's degree in Nursing from the University of Dubuque, Dubuque, IA, and her Master's Degree from the University of Iowa. She is studying for a doctorate at Iowa State University.
The Maricopa County Community College District is one of the largest community college districts in the nation. It includes 10 regionally accredited colleges – Chandler-Gilbert Community College, Estrella Mountain Community College, GateWay Community College, Glendale Community College, Mesa Community College, Paradise Valley Community College, Phoenix College, Rio Salado College, Scottsdale Community College and South Mountain Community College. The District also includes the Maricopa Skill Center, Southwest Skill Center, several satellite campuses and business/industry; technical and customized training institutes.
###