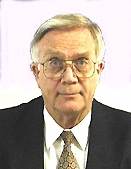 For over 20 years NeuBecalm'd has helped tens of thousands children and adults manage their ADHD with incredible effectiveness.
League City, TX (PRWEB) January 27, 2012
According to NeuroGenesis, an all natural supplements manufacturer and the American Medical Association (AMA) recently pharmacies throughout the country have experienced a shortage in certain types of drugs, specifically those found in Ritalin and other drugs needed for people with ADHD. Areas such as Boston Massachusetts, Washington D.C. and the entire state of Michigan have been affected as well as a significant number of counties across the country.
The American Medical Association (AMA) in it's publication Amednews.com has stated, "ADHD drug shortage leaves physicians with few choices. Patients of Chicago child and adolescent psychiatrist Louis Kraus, MD, have traveled to as many as 10 pharmacies in recent months trying to fill a prescription for attention-deficit/hyperactivity disorder medication. In many instances, the patients return home empty-handed because of a shortage of ADHD drugs that is impacting patients and health professionals across the country. Primary care doctors are encouraged to discuss with patients the available alternatives and the health impact of abruptly stopping treatment."
Over 20 years ago NeuroGenesis, an all-natural nutritional supplement company, developed a patented healthy alternative. After years of research, NeuroGenesis created the NeuBecalm'd product which is a safe, natural alternative to the products that have recently been in shortage.
Dr. Howard Hollowell, a leading authority on ADHD, recently stated that some of his patients mentioned that they have been forced to search from pharmacy to pharmacy for the ADHD medication Adderall.
"Just this morning, I changed someone's medication because they were having such trouble finding it," he said. "It seems crazy to me, and I don't know what to tell my patients other than, I guess, 'Go shopping.'"
After additional intense research, NeuroGenesis discovered that the NeuBecalm'd approach is the most effective means of providing a long lasting solution to chemical balances in the brain. While most types of traditional medicine treat the symptoms, the NeuBecalm'd product addresses the underlying issues in order help one achieve a normal life. In addition, NeuBecalm'd contains FDA approved ingredients, which has been reported to be beneficial in reducing the effects of acute as well as chronic stress factors in those who use the product.
To purchase NeuroGenesis' NeuBecalm'd products, or to obtain more information about their nutritional supplements, visit their website at http://www.neurogenesis-inc.com.
About NeuBecalm'd
NeuBecalm'd is a safe, all natural alternative to traditional medicine, and is intended for people with ADHD and other similar problems. In addition, NeuBecalm'd contains formulations of vitamins, minerals and amino acids that are designed to assist the brain in balancing and rebuilding neurotransmitters to achieve and maintain a chemical balance.
For more information and/or media inquiries, contact publicist J.Michael Palka.
# # #