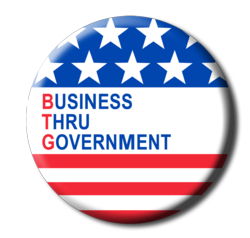 "Success is readiness for instant action when opportunity arrives"
Newell Hillis
San Diego, CA (PRWEB) January 30, 2012
Business Thru Government client Ed Hilton successfully captured the contract entitled "Replace Milnor Washer Extractor – James A. Musick Facility" for the Orange County Sheriff's Department (OCSD). Mr. Hilton said, "I'd like to thank Business Thru Government for working with me to get after this contract. The work they have done to make me a successful bidder on government contracts is priceless." Mr. Hilton's winning bid came in at 157,800.00 and is set to begin shortly.
"We are very proud of Mr. Hilton and his success in the government contracting field. He is a perfect example of what BTG can do for its clients and for what BTG's clients can do for the government," said Danny Shuster, Vice President of Business Thru Government. "We know he'll continue to win contracts with various government agencies in the near future," he added.
Business Thru Government is a privately-held Company that specializes in helping its clients prepare for, win, and administer Government contracts. It has had tens of millions of dollars in contract value awarded to its clients and is regularly adding to that total with a constant stream of contract awards. The Company can be contacted at http://www.biz-gov.com or by telephone at 619-501-6464.
###