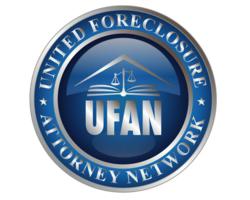 Roseville, CA (PRWEB) January 26, 2012
On January 13, 2012 UFAN Legal Group, PC filed suit against U.S. Bank in San Diego County Superior Court (case number 37-2012-00065195-CU-OR-EC) on behalf of borrowers allegedly injured by the Bank's lending and servicing practices.
The complaint alleges that U.S. Bank schemed to profit from reckless and negligent lending practices that ensured borrowers would default on their mortgages. US Bank is alleged to have abandoned its own underwriting standards in an effort to originate as many mortgages as possible for immediate sale on the secondary mortgage market. The complaint argues that because US Bank could immediately sell mortgages and get fully compensated, it incentivized fraud by loan officers and brokers by offering high origination fees on subprime loans.
According to the complaint, Plaintiffs allege US Bank acted negligently in both the origination and modification of Plaintiff's loans. Plaintiffs argue that US Bank "wore two hats" – one of a purported lender of money and one as a developer and seller of residential mortgage backed securities (RMBS). By taking on such a dual role, US Bank was no longer acting as a mere lender of money, but instead acting as a middleman in marketing and selling loans. US Bank breached its duty by abandoning traditional underwriting standards and encouraging the origination of predatory loans, the complaint alleges.
The complaint alleges that U.S. Bank used falsified borrower information including credit ratings and income, as well as inflated property appraisals, as part of the origination process. It is argued that US Bank incentivized property appraisers and loan originators to falsify this information in order to place borrowers in larger and more harmful loans. The higher the loan amount, the more money U.S. bank was able to make on the sale of the RMBS to investors. The complaint suggests that Plaintiffs borrowed excessively in reliance on this falsified information and were harmed by the excessive debt burden.
Plaintiffs also allege negligence on the part of U.S. Bank related to the servicing of Plaintiffs' loans. Plaintiffs were lured into a false sense of security through the modification process, and relied to their detriment on representations by U.S. Bank that a modification would be forthcoming. The complaint alleges that no modification was, in fact, intended and that Plaintiffs placed false hope and abandoned other legal rights in reliance on the modification process. In many cases, Plaintiffs were induced to default on payments to qualify for modification. US Bank had an interest in foreclosing on Plaintiffs as it no longer held the risk of default and now receives fees for foreclosing.
Plaintiffs argue that US Bank was in a position to foresee this detrimental reliance and subsequent harm, and therefore breached its duty to Plaintiffs.
The complaint against U.S. Bank is the latest lawsuit filed by UFAN on behalf of borrowers alleged to have been injured by the lending and servicing practices of the major banks. Homeowners believed to have been injured through the mortgage practices of US Bank or others are urged to contact UFAN.
ABOUT THE UNITED FORECLOSURE ATTORNEY NETWORK
UFAN Legal Group, PC dba United Foreclosure Attorney Network (UFAN) is a Roseville, California-based law firm providing mortgage litigation and other debt related legal services. The dedicated attorneys and staff at UFAN work tirelessly to seek justice and fight for the rights of its clients. For more information call toll free 1-866-400-4242.
This release may constitute attorney advertisement. Kristin Crone, Esq. is the attorney responsible for this advertisement. The information in this release and on the UFAN website (ufanlaw.com) is for general information purposes only. Nothing in this release or on the UFAN website should be taken as legal advice. Prior successes are no guarantee of future performance. Litigation is inherently uncertain and results in litigation are never assured.
###