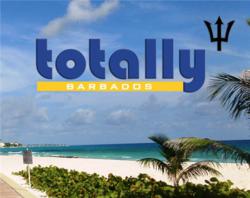 Your Barbados Guide for everything that's Totally Barbados.
(PRWEB) January 31, 2012
Totally Barbados, the leading online resource about the island of Barbados, has been redefined by its owner and CEO Brett Callaghan.
Totally Barbados' new layout makes finding the information you want about Barbados beaches, hotels, restaurants and attractions simple and effective. It presents the information in a clear, concise and friendly manner.
What's more its download times are much faster, so checking the interactive and Google maps or looking through the online events calendar is quicker than ever before.
The new design makes it easier for visitors to place bookings with the many exciting attractions, car rentals, restaurants and hotels that are featured on the site.
It is also good news for all premium members who are receiving three times as many bookings through the site than ever before.
In addition to the new design, the site has upgraded its events calendar to the new Google Events Calendar.
Since its installment in October 2011, the Totally Barbados events calendar has successfully promoted hundreds upon hundreds of Barbadian events and things to do in Barbados.
The new technology is available to all 100 of Totally Barbados' premium members and the calendar is also promoted with ease through Facebook. In addition, the calendar is effortlessly indexed by Google and the search engines.
Totally Barbados continues to grow from strength to strength and this year the number of unique visitors using the site has grown from 1,500 unique visitors per day to over 2,300 unique visitors per day.
It is easy to see why people keep on referring to Totally Barbados for information with its over 870 articles, which describe in detail the island of Barbados, its services, facilities, hotels, businesses, beaches and more.
Totally Barbados has been running for six years and was the brain child of CEO Brett Callaghan who understands what the key to success online really is.
"The new design and layout has been developed with certain optimization procedures at the forefront of my mind and you can see the importance of this in the dramatic daily increase in unique visitors to the site."
The new design of Totally Barbados with its patriotic blue and yellow colors and new trident logo is a welcome addition to this already thriving site.
Explore, Discover and Book Now at Totally Barbados.
-------------------------------
Brecal Inc., operating under the name 'Totally Barbados' is based in Barbados in the Caribbean. The company was incorporated February 24th, 2005.
Totally Barbados was voted the "World's Leading Travel Destination Website" for 2008, 2009 and 2010 by the World Travel Awards.
By guiding visitors to Barbados hotels, car rentals, restaurants, attractions and more on Totally Barbados dot com, visitors can easily plan their entire holiday and vacation, before arriving in Barbados.
Promoting all there is to know about the Caribbean Island of Barbados - that's Totally Barbados.
###