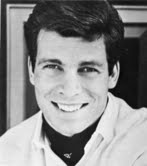 I love musicals!
Los Angeles, CA (PRWEB) January 27, 2012
Ken DelConte, writer/actor/director/film producer, has now branched out by producing a musical play QUILL AND INK. The 16th Century "period piece" is a takeoff on the young Will Shakespeare, affectionately known as "Will the Shakes." This Broadway-type musical, DelConte's QUILL AND INK, will debut at the legendary Pan Andreas Theater on March 9th.
This original musical will not only delight audiences with it's dialogue-ish songs such as "Medival Rap," "Plea from Will's Wife," and "Ode to Iago," but it will give an amusing and entertaining understanding of a young William Shakespeare aka "Will the Shakes."
The producer commented on how his comedic musical came about. He wrote the play WILL IS DEAD and had a reading at the Pan Andreas Theatre. It ran wayyy too long: 2 hours 10 minutes. He knew he had to cut quite a bit.
But George Pan Andreas, the theatre owner, came up to him, put his huge bear arms around Ken and said, "Ken, I loved the play. God sent you to me.'" Ken considered turning the play into a musical. George responded with his eyes lit up, "I looove musicals!"
Two months later, with over twenty songs written, 40 minutes trimmed out of the dialogue…and a title change to QUILL AND INK, an original musical or comedy with songs was penned. Voila! The parts have been cast and there are a little over thirty days until QUILL AND INK opens the second week in March. Yes, time marches on.
About the Writer/Actor/Director/Film Producer
DelConte produced and directed a variety of films, one of which is SUNSPLIT, a critically acclaimed drama about a serial killer, as well as other feature films, such as INNOCENCE and
DEATH CALLS.
He has also appeared as an actor in many feature films where he has portrayed a variety of characters—from leading man Shandor Costas in SUNSPLIT, the crooked Sheriff in DEATH CALLS, Loch Riccano in the film THE YOUNG RUNAWAYS with Patty McCormack, an Indian Brave in THE DANIEL BOONE SHOW, and the claim jumper in DEATH VALLEY DAYS.
His list of accomplishments include films such as WHAT DID YOU DO IN THE WAR, DADDY; WORKING GIRLS; TV's CAGNEY & LACEY; FALCON CREST; BONANZA; THE MONKEES; GENERAL HOSPITAL, and USC Shorts THE SNIPER, THE SANDBOX, and ANATOMY OF A STAR to name a few.
QUILL AND INK CAST
Charles Convery as Will The Shakes
Wayne Stribling as Othello
Betsy Gardner as Desdemona
Alexandra Besore as Juliet
Dan O Day as Guildesstern
Danny Arroyo as Hamlet
Ellis Martin as Shylock
John K. Wilson as Rosencrantz
Kim Shannon as Beatrice
Lexi Pappas as Anne
Marcel Licera as Cook/Flaffstaff
Brizona Craft
THEATRE
Pan Andreas Theatre
5125 Melrose Avenue
Los Angeles, CA 90038
(323) 962-6207 ‎
"East of Paramount Studios"
behind the LaFonda Restaurant on Melrose
For more information please contact
ken(at)1stcommandproductions(dot)com
http://www.xenosfoundation.org/ken-delcontes-new-musical-quill-and-ink/
###