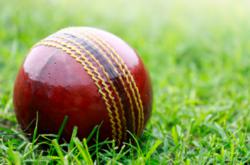 (PRWEB UK) 27 January 2012
Cricket has always been a favorite sport in Cornwall. After an absence of nine years, top class cricket returns to Cornwall. For two days in 2012, Truro Cricket Club at Boscawen Park will host two high-profile professional matches. Big name players such as Charlotte Edwards will attend the festival. The Richardson Hotels will be welcoming and guiding all visitors and participants to this big event.
It will feature the ICC Women's World Cup champions and current World number one side, England, against India who is currently ranked number three in the world. The awaited contest will take place on 8 July.
The Cornish Cricket Festival will provide motivation to many more young people in the county to experience the fantastic game. Therefore, more will progress to professional county level, providing a long term aim of having a Cornish person representing the full England team.
The county team competes in the Minor Counties Championship, there are numerous Club leagues and Cornish top players such as Charlie Shreck, Carl Gazzard and Tony Penberthy have progressed to professional county level. Cornwall County Cricket Club had a good 2011 season, finishing fifth in the Western Division table out of ten teams.
The festival represents a great opportunity to sample one of Britain's finest creations at its highest level, and can add something extra for the family to enjoy whilst on your Cornish holiday.
Whether you are planning a short break, holiday, or family get-together, there are plenty Cornish hotels to choose from. Nowhere in Britain has seaside hotels quite like Cornwall's. With fantastic locations, award winning food and a warm welcome, all Richardson Hotels are in recommended places to visit.
Sources:
Weboptimiser News: http://weboptimiser.com
Richardson Hotels: http://www.richardsonhotels.co.uk
###