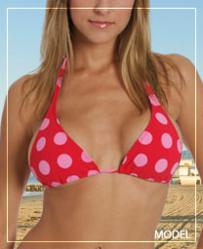 ORANGE COUNTY, CA. (PRWEB) January 27, 2012
CosmetiCare, the leading name for breast enhancement Newport Beach procedures offers new hope to survivors of breast cancer by restoring their former appearance. Breast reconstruction surgery enables women to get their natural physical look back after losing one or both breasts to cancer and offers a great way to regain your natural figure after Mastectomy.
CosmetiCare Plastic Surgery Center & Med Spa was established by Dr. Michael Niccole in 1982 and from the very beginning, it has played an important role in providing successful cosmetic, corrective and reconstructive procedures for residents of Orange County and Newport Beach in California. Due to the highly skilled and experienced staff, CosmetiCare's name has become synonymous with reliability and innovation, making them one of the most sought after plastic surgery centers for breast augmentation Orange County.
There are huge numbers of women that go through Mastectomy each year to remove the cancer and subsequently, opt for reconstructive surgery of the breasts. According to ASPS (American Society of Plastic Surgeons), around 100,000 women went through breast reconstruction surgery in 2011. A majority of these women had lost their breasts in mastectomy after they were diagnosed with breast cancer.
Mastectomy is the surgery in which the one or both breasts are removed in order to get rid of the cancer. In the procedure, all of the breast tissue must be removed to eliminate the risk of remaining cancer cells. The end result leaves the women with all of the skin, fat and the tissue that form the breasts, gone and with a flat chest. In a single mastectomy, one side will be completely flat; whereas, in a double mastectomy, the chest is left completely without breasts.
The psychological effects of mastectomy can be devastating for a majority of women. The procedure may initially offer women hope and triumph knowing that the disease is now gone from their body. However, after a while they start to feel the effects of being left with a disfigured body that causes embarrassment and shame for them. The reconstruction surgery through breast augmentation Orange County procedure paves the way for them to reclaim their figure and restore the breasts to their former healthy and natural state.
The breast reconstruction involves placement of implants behind the chest muscles enabling the patients to get their chest back. A patient is given a choice of implant type between saline and silicone, just like a regular breast enhancement Newport Beach procedure. Breast reconstruction procedures are helping a huge number of women get their breasts back after losing them to cancer. The surgery has proven to be more effective if performed right after the mastectomy.
If you'd like more information about this topic, or would like to schedule a free consultation with CosmetiCare, please call the Newport Beach office (949) 718-6900 or the Long Beach office (562) 595-1793. CosmetiCare has two locations: 1101 Bayside Drive Suite 100, Newport Beach, CA 92625-1703 & 2664 Atlantic Avenue, Long Beach, CA 90806.
# # #