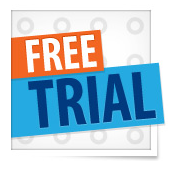 GetResponse full 30-day free trial with unlimited use would give marketers adequate time to find out how these important enhancements could improve their marketing ROI.
Wilmington, DE (PRWEB) January 30, 2012
GetResponse, the leading email marketing provider for the SMB sector and flagship product of online solutions provider Implix, today announced the release of a 30-day free trial of their email marketing solution. The purpose of the free trial account is to enable individuals and companies to try all the features of GetResponse before making the purchase.
"We want marketing professionals and business owners to try our innovative features, including recent additions such as Inbox Preview, Advanced Email Intelligence, and instant Contact Import," said Simon Grabowski, founder of GetResponse and CEO of Implix. "We felt a full 30-day free trial with unlimited use would give marketers adequate time to find out how these important enhancements could improve their marketing ROI."
Better Email Marketing
The GetResponse platform includes beefed-up capabilities that enable businesses to capitalize on the best-practices of today: brand marketing, relationship marketing, and direct response marketing.
Here are some of the key advantage points marketers should investigate during the 30-day free trial.
1. Enhance Brand Recognition
Repeated exposure to the company's brand creates credibility and gives prospective customers a high level of confidence that they are making a wise buying decision.

Even an email marketing trainee can create professional-looking email campaigns, choosing from more than 350 customizable templates covering major seasonal and industry themes.
To add greater visual appeal, GetResponse includes a catalog of more than 1,000 free iStock photo images for quick customization of templates.
It has never been easier to turn website visitors into subscribers, thanks to an intuitive interface, a collection of 500 point-and-click sign-up forms, and a copy-&-paste code generator.
2. Improve customer relationships
GetResponse provides tools that enable the email marketer to strike a balance between campaigns that sell and campaigns that build awareness and trust.

Social media integration tools help a company's raving fans spread the word, thereby expanding the reach of campaigns and opening up unlimited new markets.
Unlimited autoresponder follow-up messages enable the business to build a highly engaged subscriber list through education and high-value offers, delivered automatically via email.
Business can enhance engagement and conversion with audio and video email marketing tools, including basic editing and 1 GB storage.
Online survey tools help marketers gain insights and identify opportunities to offer niche products and services to target sub-markets with pinpoint accuracy
3. Maximize performance results
Getting started with the basics is easy, thanks to the intuitive GetResponse interface. And when you're ready for continuous performance improvements, GetResponse has all the tools you need.

Design professionals can catch and fix rendering bugs, thanks to a one-click tool that tests email design in over 20 major email clients.
The Email Intelligence interface enables marketers to analyze end-to-end campaign performance by tracking website conversions from email links.
Marketers can create laser-focused micro-campaigns to targeted segments of their subscriber list, thanks to an Advanced Segmentation feature that groups subscribers based on actions, geo-location and personal data.
To sign up for a FREE Trial Account go to: http://www.getresponse.com/create_free_account_trial.html
About GetResponse
The pricing model positions GetResponse as a best-in-class leader in cost-effective email marketing. Marketers pay only $15 per month for unlimited monthly emails to a subscriber list with up to 1,000 subscribers. A pricing grid for larger accounts is available at: http://www.getresponse.com/pricing
Founded in 1999, GetResponse has grown to serve over 210,000 active users from 183 countries, delivering 10 billion permission-based emails per year. Clients include: GSK, Intercontinental, University of Arkansas, Vemma, Carrefour. For more information, please visit http://www.getresponse.com.
###