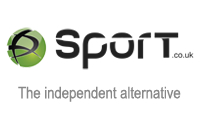 Sport.co.uk is our central hub for all sport related news, reviews, results and interviews
(PRWEB UK) 29 January 2012
Digital Sports Group has announced they have completed 'Phase 1' of their refurbishment plans for their sports news hub 'sport.co.uk'. The site is one of many recent developments within the online sports media giants' network to be re-designed, following on from projects such as their Football News site, football.co.uk.
Web Designer Matt Tait commented 'Sport.co.uk is our central hub for all sport related news, reviews, results and interviews, and phase one is just the beginning of many exciting new features. We are now happy with the layout of the site and our visitors can enjoy a much cleaner layout and easier usability'.
The two major changes to the sports news site are the dedicated news section for this Year's two major sports Tournaments, Euro 2012 and the Olympics and as well as live updates on all the action and breaking news stories, DSG plan to hold regular interviews with the athletes, players and coaches.
###