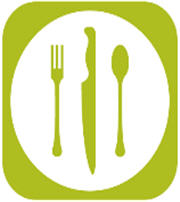 New York, NY (PRWEB) January 27, 2012
WyckWyre, the applicant tracking system dedicated solely to the food and hospitality industry, will join other food and technology vendors as an exhibitor at the North America Pizza and Ice Cream Show (NAPICS) in Columbus, OH on Jan. 29-30, 2012.
"We really enjoy going to shows because the customers that attend seem to appreciate meeting us face-to-face and seeing what we have to offer their businesses," Lisa DiVirgilio, marketing manager at WyckWyre, said.
WyckWyre found outstanding success during the final quarter of 2011, and have had a steady flow of new customers throughout the beginning of the new year. DiVirgilio said customer referrals are starting to account for a good portion of the company's new business.
"We found what works for us and that is a personal touch with our customers," DiVirgilio said. "We don't believe in the 'post and pray' method, or the 'here are a few job postings, have fun!' method. We work one-on-one with each employer to ensure they have successful recruiting. They are never alone, nor do they ever get to know a call center. They get to know a person."
The company's customers say they appreciate having someone there to work with them step-by-step as compared to past recruiting methods the customers have used, according to DiVirgilio.
WyckWyre currently works with franchisees from different national concepts, along with many independent restaurants, cafes and bakeries.
To learn more about WyckWyre, schedule a free demonstration now: http://www.wyckwyre.com/contact-us-unlimited-plan
###