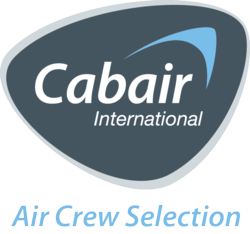 (PRWEB UK) 29 January 2012
Cabair International's open evenings are the first step to fulfilling this ambition. These events give prospective pilots all the relevant information to decide whether they have what it takes for a career in commercial aviation. The next step is to attend an assessment day which puts candidates through their paces with interviews, personality profiling and the PILAPT pilot skills and aptitude test. This will determine whether the potential recruit has what it takes to become an airline pilot and train with Cabair International.
As a major provider of qualified pilots to international airlines, Cabair International's Integrated Programme offers arguably the most comprehensive commercial airline training programme available in the UK. From their comprehensive training facilities at Cranfield Airport, students will benefit from onsite access to one of the most advanced training fleet in the industry; including the Glass Cockpit Diamond fleet aircraft with matching simulators featuring the Garmin 1000 avionics. The college operates four simulators including the Full Motion 737-500 Simulator at British Airways Flight Training Centre at Heathrow Airport.
In keeping with their state of the art use of technology and innovation, Cabair International has incorporated the new iPad2 learning platform which enables their students' access to all online facilities and the new PadPilot Theoretical Knowledge Training materials at all times - on their individually provided iPad2.
Assessment days and information evenings for February are:
Birmingham NEC - Thursday 2nd February
Edinburgh Airport - Tuesday 7th February
Manchester Airport - Wednesday 8th February
London Heathrow - Wednesday 15th February
Manchester Airport - Tuesday 21st February
Dublin Airport - Tuesday 23rd February
Visit http://www.cabair.com or text 'FLY' to 81025 to book your place
For more information call 08454 734 828
###