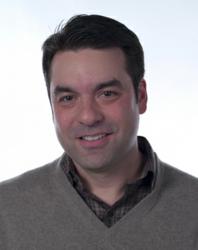 Ron Magliocco brings valuable worldmade client experience and a proven track record of new business success to this new role at JWT
New York, NY (PRWEB) January 27, 2012
Bob Jeffrey, Worldwide Chairman and CEO, JWT, today announced that Ron Magliocco has joined the agency as Global Business Director, Shopper Marketing.
In this newly created position, Magliocco will be responsible for expanding JWT's existing shopper marketing capability for JWT Worldwide at the network and office levels, as well as strengthening and growing the JWT integrated marketing capabilities in North America by integrating JWT Action into existing client engagements and new business development activities. Magliocco will have a dual report to Fred Bidwell, Executive Chairman, JWT Action and Lew Trencher, Global CFO, JWT. Additionally, he will be partnering closely with Beth Waxman-Arteta, CMO, JWT North America.
"Ron Magliocco brings valuable worldmade client experience and a proven track record of new business success to this new role at JWT," said Bob Jeffrey. "He will lead our growing integration with JWT in North America and will oversee the Global Shopper Marketing initiative for JWT to find new opportunities and resources to extend our shopper marketing experience across the network."
Magliocco joins JWT from Ryan Partnership, where he was most recently Senior Vice President. In this role, he led the agency's Shopper Marketing Center of Excellence. At Ryan, Magliocco also led the Nestlé Waters and Nestlé Purina PetCare businesses, where he utilized shopper insights to create marketing solutions for his clients' brands at retail.
While at Ryan Partnership, he delivered growth for Ryan and its clients by creating a unified shopper marketing offering across insights and research, strategy, creative, activation and analytics teams. What was once a very small piece of Ryan's business has grown to represent a significant share of the agency's revenue and growth.
Prior to that, Magliocco spent six years at The Coca-Cola Company, where he held positions in brand marketing, consumer promotions and retail marketing. He has also held marketing roles at the National Football League Properties and TracyLocke.
"I've always admired JWT as a world-class agency producing unmatched strategic and creative work for top-tier clients across the world," commented Magliocco. "From the moment I sat down with Bob, Fred and Lew, it was crystal clear to me that their desire to transform JWT into the first truly worldmade shopper marketing agency was well underway. I look forward to continuing that incredible momentum by identifying the shopper marketing assets JWT currently has across the network and building on that foundation in the future."
About JWT
JWT is the world's best-known marketing communications brand. Headquartered in New York, JWT is a true global network with more than 200 offices in over 90 countries employing nearly 10,000 marketing professionals. JWT consistently ranks among the top agency networks in the world and continues its dominant presence in the industry by staying on the leading edge—from producing the first-ever TV commercial in 1939 to developing award-winning branded content for brands such as Smirnoff, Macy's, Ford and HSBC.
JWT's pioneering spirit enables the agency to forge deep relationships with clients including J&J, HSBC, Brand America, Bloomberg, Bayer, Cadbury, Diageo, DTC, Ford, Kellogg's, Kimberly-Clark, Kraft, Nestlé, Nokia, Rolex, Royal Caribbean, Schick, Shell, Unilever, Vodafone and many others. JWT's parent company is WPP (NASDAQ: WPPGY).
Contact:
Erin Johnson
Chief Communications Officer
+1 (212) 210-7243 o
+1(646) 644-6576 m
erin.johnson(at)jwt(dot)com
###