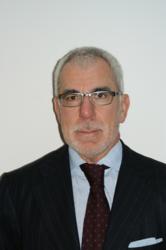 Ottawa, Canada (PRWEB) January 31, 2012
GasTOPS is pleased to announce the appointment of Dr. Pierre Coulombe as member of its Board of Directors. Dr. Coulombe was formerly the President of the National Research Council Canada (NRC-CNRC) and held several executives positions in the public and private sectors in Québec.
Dr Coulombe currently serves on the Advisory Board of EADS Canada and on the Board of Directors of the Advanced Applied Physics Solutions Centre of Excellence for Commercialization and Research.
Dr Coulombe holds a B.Sc.A. (Physics Engineering) and a Ph.D. in Experimental Medicine from Laval University. He is a member of l'Odre des Ingénieurs du Québec and an associate member of the CFA Institute.
About GasTOPS Ltd.
GasTOPS provides advanced products and services that improve the productivity and safety of mission-critical equipment in Defence, Aviation, Marine, Energy and Transportation applications worldwide. For more than 30 years, the company has supplied innovative fluid sensing and analysis systems and specialized engineering and technical services for the development and support of machinery condition monitoring, control and maintenance systems.
###