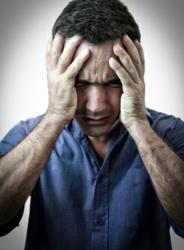 London (PRWEB UK) 30 January 2012
Of those who admitted to using tablets for male impotence, more than 50% were said to drink more than 21 units of alcohol per week, reports QuitFullStop on the back of a recent 600-strong health survey.
A recent survey exploring the correlation between lifestyle habits and male sexual health issues concluded that, more than half of those men asked drink more than 21 units of alcohol per week, putting them just within the borderline for the Government's recommended alcohol consumption allowance. (1)
The number of smokers using impotence tablets, a staggering 10%, pales into insignificance when matched side-by-side with men who are on the edge of exceeding their weekly alcohol quota.
From the survey, QuitFullStop knows of only those men who have reported difficulties in getting erections, however it can not ascertain the entire sphere of incidents upon where an impotence problem goes unreported, or at worst, unrecognized, meaning many more cases may supplement the already alarming sets of statistics.
The facts are clear, smoking and alcoholism interfere with the mobility of bloodflow to vital organs, which has a direct impact on how a man functions sexually. Data indicates that about 8 out of 10 cases are of a physical nature.
QuitFullStop is an online information portal dedicated to helping people quit smoking and stay smoke-free. By going online to http://www.quitfullstop.co.uk a smoker can obtain free, impartial advice on the most relevant topics surrounding smoking cessation.
At QuitFullStop a smoker can also take online tests, and collect a custom badge to add to a Facebook page, blog or website to show they are serious about quitting smoking once and for all.
1. http://www.drinkaware.co.uk/alcohol-and-you/health/how-much-is-too-much
2. http://www.patient.co.uk/health/Erectile-Dysfunction-%28Impotence%29.htm
# # #