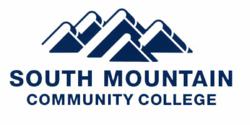 Phoenix, AZ (PRWEB) January 29, 2012
The South Mountain Community College Storytelling Institute will present "Return To The African Village," featuring the music, dance, and folktales of Africa.
SMCC storytellers will join forces with Kawambe Omowale African Drum and Dance Theater to present a colorful evening of sights and sounds guaranteed to create a multi-sensory African experience for the audience.
The SMCC Storytelling Institute is one of only a handful of academic programs in the nation to focus on this ancient art form, and is the only Arizona institution to offer an Academic Certificate in Storytelling.
SMCC storytelling programs are not exclusively children's events, but often contain sophisticated themes and content, and are suitable for both adults and young people.
WHEN: Thursday, February 16 at 7:00 p.m.
WHERE: South Mountain Community College Performance Hall, 7050 S. 24th Street in Phoenix, just north of Baseline Road.
ADMISSION: Admission is free.
For more information, call (602) 243-8353 or email smcc(at)smcmail(dot)maricopa(dot)edu.
South Mountain Community College is one of the 10 regionally accredited Maricopa Community Colleges.
###