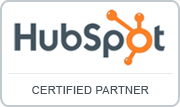 Companies from across a broad range of industries and geography have recently contacted HiveMind Marketing for inbound marketing help.
San Jose, CA (PRWEB) January 31, 2012
HiveMind Marketing is an inbound marketing agency, and a Certified Hubspot Partner, that builds intelligent marketing programs to connect clients and their prospects, based on a unique understanding of today's inbound and social marketing environment.
CEO and Chief Creative Officer Tom Lauck believes that the agency's unique inbound marketing approach is gaining traction. Rather than coming into prospective clients with a cookie-cutter plan that applies traditional marketing techniques and isolated tactics, HiveMind Marketing conducts an immersive audit, which analyzes a client's unique marketing proposition and competitive position, and identifies key audience, communication channels, and social interlinks.
"The message is ringing true," states Lauck. "Companies from across a broad range of industries and geography have recently contacted HiveMind Marketing for inbound marketing help."
Recent contacts include companies in the following industry categories:

biotech – from Hayward, South San Francisco, San Jose, and Foster City, CA
travel – in San Jose, CA
financial services – in San Jose, CA
fashion – from France
food – from Mexico
legal services – from Guatamala
transportation – in San Francisco, CA
technology – in Sunnyvale, CA, Washington D.C., and Campbell, CA
manufacturing – in Charlotte, NC
consumer electronics – in San Jose
healthcare – from Atascadero, CA
For companies struggling to pull all the pieces of their marketing together, HiveMind Marketing crafts an action plan that leverages the most effective combination of inbound and outbound digital strategies, tactics, and tools to increase demand — and qualified leads — for brands, products, and services.
According to Ellen Lauck, Account Manager at HiveMind Marketing: "The results are remarkable. Web sites become more effective at generating leads. Email marketing campaigns generate greater response and engagement. Search campaigns drive more traffic for product/service launches. Social media marketing provides measurable results for branding, content distribution, and lead generation. And a circular evaluation/optimization cycle ensures continuous improvement."
States Lauck: "If you already have a strategic plan, we'll listen. If you are starting from scratch, we'll take the pieces you already have, fill in the gaps, polish the edges, and pull everything together into a cohesive action plan designed to get sweet results."
Companies eager to develop a strategic action plan and implement highly-optimized inbound marketing tactics should contact the agency directly at http://mailto:strategist(at)hivemindinc(dot)com or visit the website at HiveMindinc.com.
###