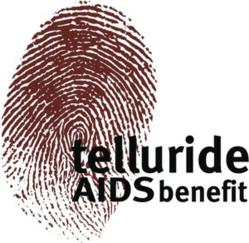 TAB's Gala Fashion Show is a Telluride institution, a favorite amid both locals and visitors to the Telluride area.
Telluride, CO (PRWEB) January 30, 2012
Telluride.com is giving away (2) passes to the Gala Fashion Show and 2 nights lodging at the Aspen Street Inn Bed & Breakfast. Click here to enter the giveaway.
The 18th Annual Telluride AIDS Benefit Gala Fashion show will be held at the Telluride Conference Center March 3, 2012.
Since 1994, Telluride AIDS Benefit has donated over $1,500,000 toward HIV/AIDS education, advocacy and NGOs. TAB is pleased to announce that it gave over $100,000 to five HIV/AIDS charities in Colorado and Africa in 2011: Western Colorado AIDS Project, Denver Children's Hospital Immunodeficiency Program, Brother Jeff's Community Health Initiative, Ethiopian Family Fund and The Manzini Youth Care Center in Manzini.
TAB is a nonprofit organization whose mission is to fight HIV/AIDS by heightening awareness, as well as generating financial support for educational programs and client care. By initiating outreach programs, workshops and events on a regional and global level, TAB is committed to combating this worldwide pandemic that affects individuals, families, communities and countries.
Visit the Telluride AIDS Benefit Website for more information on the 2012 Telluride AIDS Benefit.
About Telluride, CO:
Founded in 1875, the town of Telluride is protected as a National Historic Landmark District. Telluride is connected to the modern resort community of Mountain Village via a free commuter gondola. Nestled in the rugged San Juan Mountains and surrounded on three sides by the natural architecture of the Telluride Box Canyon, Telluride is arguably the most spectacular town in the American West.
For more info, visit Telluride.com or join us on Facebook.
Telluride.com is part of the longest-standing locally owned and operated lodging company in the region offering the widest selection of hotel rooms, condominiums and private homes in Telluride and Mountain Village.
###