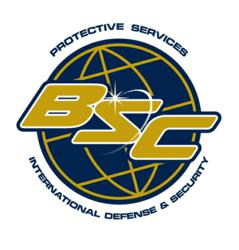 We are happy there won't be layoffs.
Miami, FL (PRWEB) January 27, 2012
Earlier this month, The Board of County Commissioners announced 563 positions that were to be eliminated across all county departments, including Corrections and Rehabilitation Department, Government Supervisors and The Police Department. This week, the layoff announcement has been reversed. Bryant Security, is in full support of the Miami-Dade Police Department, and is doing their part to show support.
Bryant Security President, Shay Ben-David is pleased the commissioners have voted 7-6 to propose a new deal with law enforcement which will avoid any layoffs, but the Miami security company is hesitant to support the pay cuts given in exchange for the layoffs. "We are happy there won't be layoffs but we think our men and women in blue deserve to get paid fairly for risking their lives daily in order to protect the public and enforce the laws." These pay cuts will require workers to contribute four percent (4%) from their base pay toward health care, is concerning to many.
Roughly 350 people packed the commission chambers Tuesday evening urging commissioners and the mayor to save their jobs and not cut benefits. The Miami-Dade Police Union officials said they will speak to attorneys and are seeking to take the potential changes to court. Bryant Security is showing support by increasing private security efforts in neighborhoods throughout Miami-Dade as a way to ease chaos in the Police Department, and offer a helping hand.
Locals are still encouraged to keep a look out for suspicious activity, and communicate with local law enforcement.   Businesses and establishments are advised to reach out to private security companies, such as Miami security company Bryant Security in an effort to keep businesses and communities safe and secure while The Police Department adjusts to changes.
About Bryant Security
BRYANT SECURITY is one of South Florida's most established and well diversified security companies. Providing South Florida guard services armed and unarmed in the Miami-Dade and Broward Counties, this family owned and operated business has proudly served and protected the community, property and people since 1985.
Offering innovation, quality, professionalism, resourcefulness, experience and flexibility, this makes Bryant Security the security services industry leader of South Florida. Mandating skilled manpower, teamwork, expertise, specialty knowledge and trained security officers to demonstrate precise and flawless conduct at all times. From executive level protection to CCTV Camera and Entry Systems, they demand the very best! Each protection task private or public that their protection officers undertake calls upon their extensive training which focuses on ensuring the security and safety of your company, property and staff.
When you select BRYANT SECURITY you are ensuring that your facility will enjoy the highest possible degree of Miami professional security. Their management team consists of hands-on leaders who will work directly with you in planning and implementing your campus' security and contingency planning needs. BryantSecurity.com or 305-405-4001.
# # #