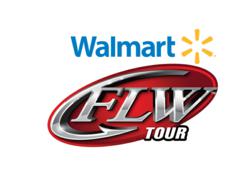 "There's so many good places to fish right now on this lake and so many different ways to catch them that I'm going to really have to put my thinking cap on and buckle down and find the winning pattern and the winning fish," Martin said.
Clewiston, Fla. (PRWEB) January 27, 2012
For most people in the Unites States, February is when slightly warmer days begin to appear in place of fading winter. But for the best bass pros on the planet, February means a hot bite, big bass and the beginning of another exciting FLW Tour season.
The Walmart FLW Tour on Lake Okeechobee presented by Evinrude will visit Clewiston, Fla., Feb. 9-12 for the first tournament of its 17th season. Hosted by Roland & Mary Ann Martins Marina & Resort, the tournament will feature a full field of the world's best bass pros and co-anglers casting for top awards up to $125,000 cash in the Pro Division and up to $25,000 cash in the Co-angler Division.
FLW Tour anglers haven't competed on Lake Okeechobee since the February 2011 season opener, and National Guard pro Scott Martin is eagerly anticipating this year's kickoff. The Clewiston resident has fished these waters for years and knows them like the back of his hand. Martin also has some tournament momentum behind him, as well. He won the 2011 Forrest Wood Cup and $600,000 in August on Lake Ouachita in Hot Springs, Ark.
"The fishing has been phenomenal since the day we left (last year)," said Martin, who owns five top-10 finishes and one victory on Lake Okeechobee. "The fishing got better. And it stayed better all throughout the spring and the summer time, and it never slowed down, and now we're back into the springtime again and the fish are just bigger. There seems to be more of them and more 30-pound bags weighed in at local events right now than I've ever seen. The potential for having some of the records fall is very likely.
"I'm in shorts and a T-shirt as we speak," Martin added. "The water temperatures have been very consistent. We haven't had a big cold front at all, so these fish are really going to start spawning and really be active this week."
Martin said he expects the tournament to focus on spawning bass and flipping baits, however, he added that anglers will be presented with opportunities to use a variety of techniques and baits. When asked about the Alabama rig, the hot-topic controversial bait system that took the tournament world by storm at last year's Lake Guntersville Tour event, Martin offered his opinion with no hesitation.
"I don't think the Alabama rig will be a factor," Martin said.
As the reigning Forrest Wood Cup champion, one might think that he has a target on his back and every angler in the field will be looking to dethrone him, but Martin doesn't think that's the case.
"This is Lake Okeechobee," Martin said. "There's so many good places to fish right now on this lake and so many different ways to catch them that I'm going to really have to put my thinking cap on and buckle down and find the winning pattern and the winning fish. There's going to be lots of guys catch them.
"Tournaments are tournaments," Martin added. "These guys aren't focusing on beating me. Fishing is fishing. You've got to beat the fish. That's what it always boils down to. I don't think I have a target on my back to say the least. Everybody's going to be going against the fish. The guys who fish against the fish are the guys that are going to do well. The guys that fish to try to beat some other angler … that's the wrong attitude."
Hear Scott Martin's full interview here.
In FLW Tour competition, anglers are also vying for valuable points in hopes of qualifying for the 2012 Forrest Wood Cup, the world championship of bass fishing. This year's Cup will be in Duluth/Gainesville, Ga., Aug. 9-12 on Lake Lanier and anglers could win as much as $500,000 – the sport's biggest award. Anglers are also vying for the prestigious 2012 Walmart FLW Tour Angler of the Year presented by Kellogg's title that will be determined by the most points accumulated over the six Tour Majors.
Anglers will take off from Roland & Mary Ann Martins Marina & Resort located at 109 Central Ave. in Clewiston at 7:30 a.m. Thursday and Friday morning and from the Clewiston Boat Basin at 7:30 a.m. Saturday and Sunday morning. Thursday and Friday's weigh-ins will also be held at Roland & Mary Ann Martins Marina & Resort located beginning at 3 p.m. Saturday and Sunday's final weigh-ins will be held at the Walmart located at 1005 West Sugarland Hwy. in Clewiston beginning at 4 p.m.
Fans will be treated to the FLW Outdoors Expo at the Walmart on Saturday and Sunday from noon to 4 p.m. prior to the final weigh-ins. The Expo includes Ranger boat simulators, the opportunity to interact with professional anglers, enjoy interactive games, activities and giveaways provided by sponsors, and fans can learn more about the sport of fishing and other outdoor activities. All activities are free and open to the public.
As part of the FLW Tour's community outreach initiative, select FLW Tour anglers will be speaking to third-grade students at Eastside Elementary School located at 201 West Arroyo Ave. in Clewiston from 9-10 a.m. Feb. 8. The anglers' wrapped boats and tow vehicles also will be on display at the school.
Coverage of the Lake Okeechobee tournament will be broadcast in high-definition (HD) on NBC Sports Network when "FLW" airs March 18 from 1 to 2 p.m. ET. "FLW" is hosted by Jason Harper and is broadcast to more than 559 million households worldwide, making it the most widely distributed weekly outdoors-sports television show in the world.
For complete details and updated information visit FLWOutdoors.com. For regular updates, photos, tournament news and more, follow the EverStart Series on Facebook at Facebook.com/FLWFishing and on Twitter at Twitter.com/FLWFishing.
ABOUT FLW
FLW is the industry's premier tournament-fishing organization, providing unparalleled fishing resources and entertainment to our sponsors, fans and host communities. FLW is offering anglers of all skill levels the opportunity to compete for millions in prize money nationwide in 2012 over the course of 191 tournaments across five tournament circuits, each providing an avenue to the sport's richest payday and most coveted championship trophy – the Forrest Wood Cup. FLW is committed to providing a lifestyle experience that is the "Best in Fishing, On and Off the Water," through a variety of platforms including tournaments, outdoor expos and the world's richest fantasy sports game – FLW Fantasy Fishing. For more information about FLW and FLW Fantasy Fishing, visit FLWOutdoors.com or FantasyFishing.com and look for FLW on Twitter and Facebook.
FLWOutdoors.com
Visit the FLW Media Center at FLWOutdoors.com/mc for additional information or contact:

Chad Gay, Director of Public Relations, (270) 703-3346 or cgay(at)flwoutdoors(dot)com
Julie Huber, Communications Specialist, (612) 337-1810 (w), (612) 812-9512 (m) or julie.huber(at)jacobs-mgmt(dot)com
# # #