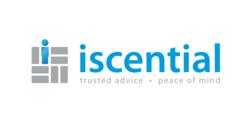 We owe our success to these people: our employees, their families, and our outside partners. We absolutely could not do it without them.
Houston, Texas (PRWEB) January 29, 2012
Houston-based insurance agency, Iscential (formerly known as Barhorst Insurance Group) is planning its 17th Annual Kick-off Meeting and Agency Awards for February 10-11, 2012. The two-day event will be held at the Omni Houston Hotel and Maggiano's Little Italy restaurant in Houston's Galleria area.
"This is my chance to formally thank our team for all they do," says CEO Warren Barhorst. "We owe our success to these people: our employees, their families, and our outside partners. We absolutely could not do it without them."
Since 1994, Barhorst has hosted the annual program for his entire agency. Alternating between family and adults-only events, one thing remains the same: he insists on hosting a venue that is exciting and outside the norm so it's a memorable experience for all. This year, team members and their spouses will be treated to a full two days of relaxation, fun, and a little business at the Omni Houston Hotel in Houston's famed Galleria area.
One of the weekend highlights will be the agency's annual awards dinner and ceremony. Barhorst will honor his top team members in several categories, including: Highest Customer/Agent Satisfaction, Top Service Quality, Most Cross Sales, Commercial Lines Leader, Life and Financial Leader, and Agency of the Year. The awards are highly coveted by the team members who work all year toward this goal. In addition to kicking off the new year, the agency will be formally transitioning over to its new name and brand: Iscential.
"We're so excited about the Iscential brand and the meaning behind it," states Barhorst. "We always strive to provide an extraordinary service experience for our customers. Our new branding position reiterates to our existing and future customers, as well as our business partners, that we are committed to serving them with excellence. That's how it's always been, but now we're just putting a name to it."
Iscential's partners and event sponsors include: Nationwide Insurance, Nationwide Financial, Nationwide Flood Program, National Flood Services, Insurance Intermediaries, Inc. (III), Service King Collision Repair Centers, Enterprise Rent-A-Car, PURE Insurance, and ServPro Industries, Inc.
For more information, call 713.856.5533 or visit iscential.com.
About Iscential
Iscential (formerly Barhorst Insurance Group) was founded in 1993 as a Nationwide Insurance agency and today is a captive hybrid agency representing more than 50 insurance carriers. In 19 years, it has grown to more than 100 employees and over 30 locations in Texas. The largest Nationwide Insurance agency in the U.S., the agency has been ranked among the nation's 5,000 fastest-growing companies by Inc. magazine from 2008-2011. Texas Monthly magazine has listed it as one of the best places to work in Texas since 2006. The Federal Emergency Management Agency (FEMA) and the National Flood Insurance Program recognized the agency as the National Flood Agency of the Year in 2005 and 2007, with a Special Recognition Award for Flood Education and Marketing in 2008. It has been listed three times since 2005 among the "Aggie 100," the 100 fastest growing Aggie-owned or Aggie-led businesses in the world. For his team's unique approach to insurance and financial services, Barhorst was honored as Ernst & Young's Entrepreneur of the Year in 2008.
Iscential provides a full range of insurance and financial services for families and businesses, including: auto, motorcycle, boat, homeowners, life, farm, flood, commercial, Texas Workers Compensation, administrative services, annuities, mortgages, mutual funds, pensions, long-term savings plans and health and productivity services.
###