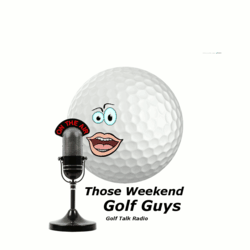 We Love The Format! - John and Kristoff
(PRWEB) January 28, 2012
Those Weekend Golf Guys, airs weekly from Louisville Ky. and covers all things golf in Kentucky, Indiana and So. Ohio. The show is hosted by John Ashton, a 25 year radio veteran and golf hacker, and Kristoff Smith, a former competitive golfer with over 20 years of teaching experience and the son of Ky. Hall Of Fame golfer, Tommy Smith. Each week they to and about the most interesting people in the golf world. Everything those guys do on air is designed to help the average golfer improve while keeping the show entertaining and funny.
Dave Perry will be our guest this coming Sunday (Jan. 29th) to talk about his new book, No 3 Putts. We love the format! Dave has interviewed Golf Pro's (both teachers and PGA players), Women Pro's, the famous and the infamous and asked each one the same questions like: In your experience, what are the roadblocks that prevent golfers from becoming good putters? and What do you need to do to be a good putter?. We expect to hear great advice for the most important element in lowering your score: Better Putting. We will have 4 copies of the book to give away so join us this Sunday for what should be a great experience.
Those Weekend Golf Guys are on the Clear Channel Line up on Sports 790 on iheartradio
David "No 3 Putts" Perry has dedicated his book, No 3 Putts, to help all golfers understand the true importance of putting and discover what techniques and tips will help them really improve their putting and overall golf game.
###