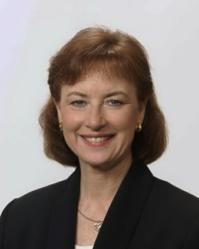 As a Geriatric Care Manager I have learned to rely on the commitment of the staff at Home Care Assistance, said West.
St. Louis, MO (PRWEB) January 27, 2012
Home Care Assistance of St Louis, a leading provider of in-home care for seniors, is proud to announce Althea West as the new Director - Care Services. As the Director - Care Services, West's role will be focused on developing and extending Home Care Assistance, in-home Assisted Living and our newly launched Hospital to Home Care offerings for the professional community and individuals across the greater St. Louis region. West, who received her M.A. in Gerontology and B.A. in Psychology from Webster University, has been making meaningful contributions to her field throughout her geriatric focused career. West founded iTNStCharles, a non-profit organization that provides dignified transportation for seniors and continues to serve on its Board of Directors. Home Care Assistance is committed to excellence in home care and strives to ensure that the staff shares this passion for not only meeting but exceeding expectations; West shares this commitment, as exemplified through her previous accomplishments and current interactions with clients, staff members and the community.
"As a Geriatric Care Manager I have learned to rely on the commitment of the staff at Home Care Assistance," said West. "Their emphasis on a "Balanced Care Method" is one of the reasons I trust them with one of my family members. Home Care Assistance has been providing exceptional care support for my cousin's wife for the past several years. It is my honor to now be on a team of professionals who are changing the way the world ages."
With extensive professional experience in both geriatric care and teaching, West's background is well aligned with the Home Care Assistance mission and core beliefs. West also has personal caregiving experience, as she cared for her mother in the last year of her life. Furthermore, she is a current adjunct professor for University of St. Louis-Missouri and Webster University where she teaches graduate level students on topics of gerontology and social work. West became a Certified Care Manager in 2009 and is a member of the National Association of Professional Geriatric Care Managers.
"We are thrilled to have Althea join our team," said Jeff Schweikert, owner of Home Care Assistance of St. Louis. "Her extensive background, experience and commitment to exceptional care will be a valuable asset to our clients and our company. With her continuing work in education, we'll continue to improve our offerings with the latest teachings and techniques being taught in graduate programs here in the St. Louis community."
West is joining Home Care Assistance in a stage of incredible growth and measured success. The company is in the midst of an aggressive nationwide expansion campaign with plans to have 120 offices open throughout North America by the end of 2014.
To learn more about Home Care Assistance of St. Louis please visit http://www.HomeCareAssistance.com or call 314-863-8989. The office is located at 7805 Clayton Road in St. Louis.
ABOUT HOME CARE ASSISTANCE
Home Care Assistance is the leading provider of home care for seniors across the United States and Canada. Our mission is to change the way the world ages. We provide older adults with quality care that enables them to live happier, healthier lives at home. Our services are distinguished by the caliber of our caregivers, the responsiveness of our staff and our expertise in Live-In care. We embrace a positive, balanced approach to aging centered on the evolving needs of older adults. A 2012 Franchise500® Company, Home Care Assistance has received numerous industry awards including Entrepreneur's Fastest-Growing Franchises and Franchise Business Review's Top 50. For more information about Home Care Assistance, our services and franchise opportunities, visit franchise.homecareassistance.com.
# # #