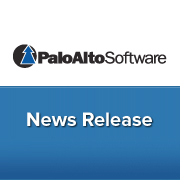 With the new membership component and greater integration with social media platforms, Bplans.com is now connecting small-business owners and entrepreneurs so that they may ask questions, share their experiences and ideas, and grow together as a community
Eugene, OR (PRWEB) January 30, 2012
Bplans.com membership surpassed 100,000 members this week, just three months after the business planning and startup resource site launched a membership network in October. As part of the event, Bplans.com conducted a membership poll and #IamBplans Twitter contest to find out "Who are the Bplans 100,000?"
"Bplans.com is the top destination for small-business owners, entrepreneurs, and big-thinkers looking to find the tools to plan, start, and grow a business," said Bplans founder Tim Berry, who started the site in 1995. "With the new membership component and greater integration with social media platforms, Bplans.com is now connecting small-business owners and entrepreneurs so that they may ask questions, share their experiences and ideas, and grow together as a community."
According to a combined analysis of poll data and Google Analytics, Bplans.com members span the globe with members in more than 175 countries, or 90 percent of the world, total. The average Bplans member age was 36-50 (34%), and 73% of respondents were male. The most prevalent categorization of business was "start-up" and the average number of workers employed (or planned to be employed) was 1-5.
The #IamBplans Twitter contest invited members to tweet their business name or idea for a chance to receive a free lifetime subscription to the business planning service, LivePlan. Winners selected in a drawing earlier this week were:
Mike the Gardener, New Jersey, USA
Rebar Business Builders, Kansas, USA
It's All Good Catering, California, USA
Food Vixenista (formerly PansPotsandFriends), California, USA
Photography by Yours Truly, Derbyshire, England
Bplans.com is owned and operated as a free service by Palo Alto Software, Inc, the makers of Business Plan Pro and LivePlan.
Palo Alto Software is the leading developer and marketer of business planning and small-business management tools, including the award-winning, #1 best-selling Business Plan Pro, LivePlan, and Bplans.com—the top destination on the web for business planning resources.
###