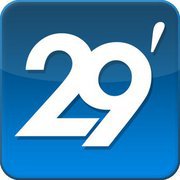 I was immediately impressed with Patrick's list of accomplishments
Irvine, CA (PRWEB) January 30, 2012
Following the kickoff of a company-wide hiring surge, local Search Engine Marketing leader 29 Prime is pleased to announce the appointment of Patrick Dulmage to the position of Director of Customer Operations.
With more than 18 years of hands-on experience in customer service, Dulmage is no stranger to the business of helping clients and ensuring day-to-day operations run smoothly. His duties as Director of Customer Operations will include overseeing the entire customer support staff, implementing training programs for the influx of new hires and streamlining operations to eliminate bottlenecks and add value to the services offered by 29 Prime.
"I was immediately impressed with Patrick's list of accomplishments," says Tony Redman, 29 Prime Chief Operations Officer. "We look forward to having him on the team and we're confident that his wealth of knowledge and experience is going to be put to good use here."
After getting his start in the industry at CNN as a customer support supervisor, Dulmage relocated with his wife from Atlanta, GA to California in 2008 to assume customer service leadership roles at media and communications industry firms Bitcentral and Broadcom. His accomplishments have included the expansion of customer support teams and implementation of service schedules that incorporate round-the-clock service 365 days a year.
About 29 Prime
29 Prime is a leading innovator in the Search Engine Marketing industry. Fueled by the proprietary Prime Marketing PlatformTM, their service is geared toward optimizing small- and medium-sized businesses for the most popular search engines in order to increase visibility and customer traffic. It has grown in record time to become the premier SEO provider in Southern California, and is currently implementing a massive expansion of its sales force.
###