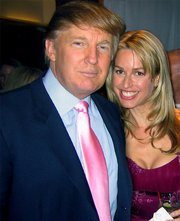 "...closing the deal with DreamWorks changed forever the credibilty of our company"
Greg Writer
Escondido, CA (PRWEB) January 31, 2012
Hollywood Profit Faucet is gaining momentum with groups and individuals working to get product names out there with the power of celebrity. HPF explains the quick and easy way to create "celebritized" assets and leverage them to the fullest.
HPF is a first person account of two businessmen who were able to strike big deals with huge corporations and land celebrity spokespeople for their products and services. The product provides what some are calling the insider secrets to access the powers of celebrity endorsement.
The primary focus on B and C list celebrities to create overwhelming star power for virtually any product is now available to the public at very little cost. The product information includes: what type of media to collect, how to get it, editing strategies and how to use it as an asset to get your consumer base excited and taking action.
Internet Oil Wells is excited to add HPF to the list of profit pulling content included in the marketing resources available online.
###