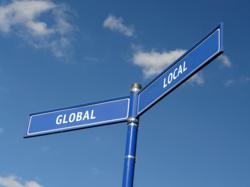 San Francisco, CA (PRWEB) January 29, 2012
Whether they're called tips, gratuities, or service charges, every restaurant owner and employee needs to know the laws on taxing them. Books In Balance, a provider of tax, payroll, bookkeeping, and accounting services to the restaurant industry, has saved their clients tens of thousands of dollars by knowing which tips are taxed and which aren't.
Are tips subject to tax? And what are the exceptions? Those are the two questions often asked of Books In Balance. "We continually provide this kind of vital and relevant information to our clients. If a business does not report the required employee tips, they are still responsible for paying the taxes on them. The money they save on unnecessary or 'uncollected' taxes can mean the success or failure to a small business owner."
Tips can be divided into two different categories: optional (or voluntary tips), which generally are not taxable, and mandatory tips (often referred to as services charges), which are taxable. Simply said, if the customer determines what tip to leave, then the tip is not taxable and the restaurant is not required to report it as taxable sales. The caveat is that the tip must be paid to the employee.
Mandated tips or service charges preset by the restaurant and collected for functions or large groups are subject to tax and must be reported as taxable sales for the restaurant-- even if they are not paid to its employees. When a customer at their sole discretion leaves a tip in "excess" of the mandatory/preset amount, that portion is not subject to tax.
"Working with our clients to keep them in compliance is just one benefit we provide to help them avoid complications in the event of an audit," notes Books in Balance.
Restaurants retaining Books In Balance are guaranteed accurate and efficient accounting, and save money in employee salaries, benefits, training, and turnover expense. In addition to providing expert payroll, tax, bookkeeping services, financial reporting and analysis, Books In Balance is also a Certified QuickBooks Professional Advisor, offering professional services that are customized for client's needs.
Their comprehensive services are the perfect solution for companies that do not have a full-time accountant on staff. They deliver cost-savings to their operations and provide essential information and the best financial management tools to help their clients save money and make sound decisions.
Providing expert Accounting, Bookkeeping, Payroll, Tax and Financial Services to a wide range of clients around the globe, Books In Balance (http://www.booksinbalance.net) is a privately held company headquartered in San Francisco, California.
For more information, please contact Books In Balance at 415-979-0706
###