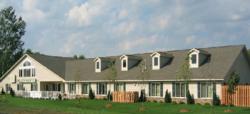 We are one of the lucky providers to already have a building small enough in size and designed properly to care for individuals suffering from a memory impairment
Hugo, Minnesota (PRWEB) January 29, 2012
As our population continues to age and a growing amount of seniors are diagnosed with Alzheimer's disease, companies like Suite Living are quickly adapting to the changing landscape. According to the Alzheimer's Association, the projected amount of Americans diagnosed with Alzheimer's disease age 65 and older will grow from 5.1 million in 2010 to 13.5 million in 2050.
"We are very happy with the results we have seen at Hugo Suite Living since we have converted to all memory care," said Tawnee Pietrzak, Executive Director of Hugo Suite Living. "We are one of the lucky providers to already have a building small enough in size and designed properly to care for individuals suffering from a memory impairment", she said.
Suite Living has paid very close attention to the high acuity care need over the years. Many of the existing Suite Living communities are designed with memory care in mind. Their Blaine, Minnesota location for instance features a circular floor plan in memory care to allow those that want to independently walk and wander safely do so while allowing staff the ability to be near by in the case they need help at any time. These design functions along with the proper staff training has helped providers deliver the best care possible.
Suite Living Specialty Senior Services operates five assisted living & memory care communities located in Hugo MN, Blaine MN, North Branch MN, Champlin MN and Maplewood MN. If you are interested in learning more about Suite Living you can email info(at)suitelivingcare(dot)com or call 1-855-275-7848.
###