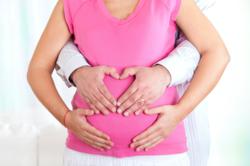 For many couples, rather than being an enjoyable experience, trying to get pregnant can actually become a stressful and even a depressing experience.
Toronto, Ontario, Canada (PRWEB) January 31, 2012
For many couples, rather than being an enjoyable experience, trying to get pregnant can actually become a stressful and even a depressing experience. This is especially true when conception does not occur within the first year of trying. It may be surprising to know that 10% of Canadian couples have a difficult time conceiving. By age 30, experts say, a woman's chance of conceiving each month is about 20%, and by the time she reaches the age of 40, it drops to 5% (1).
There is some good news for Canadian couples however, with a new product called Zestica Fertility which has been approved by Health Canada and is now available for sale in Canada to help couples increase their chances of conceiving. It is a water-based personal lubricant specifically formulated to improve sperm mobility. Current personal lubricants available on the market form a barrier and do not allow sperm to progress. However, this new lubricant provides sperm with a friendly environment because its pH and osmolality (the concentration of particles dissolved in a fluid) are balanced to match the optimum conditions for sperm.
Many lubricants are formulated to have a pH of around 4-5 to match the vaginal pH. However, when trying to conceive, experts tell us, it's important to remember that the pH of sperm should be around 7.2. If the pH is too low it will damage and kill the sperm, and therefore should be avoided. Similarly, any lubricant with a petroleum or mineral content, as well as lubricants with pleasure additives should not be used as they may negatively impact sperm survival (2,3).
This new lubricant was tested in several clinical trials comparing other fertility lubricants and in-vitro fertilization mediums used in IVF clinics. It out-performed competing products and IVF mediums for sperm motility and couples who have used it reported an enjoyable 'natural' experience.
In addition, Zestica Fertility is made up of hyaluronic acid, which is a natural occurring molecule already produced in the body, which is not harmful to sperm and plays an important role in fertilization and embryo implantation.
"I am very impressed with this lubricant," says Dr. Judith Fiore, a doctor of naturopathic medicine, who owns the Natural Fertility clinic in Toronto. "The scientific research on the key ingredient, hyaluronic acid, shows it significantly improves sperm motility, as well as being selective to sperm that has the best DNA integrity. This is hugely important, as high percentages of sperm DNA fragmentation interferes with conceiving a healthy pregnancy. My patients also report that this lubricant is easy to use and improves their enjoyment of lovemaking. I now ask that all my patients who are trying to conceive naturally use this product."
The product (http://www.ZesticaFertility.ca) is odourless, easy-to-use and is available as an applicator and in a unique spray formulation.
References:
(1) http://bodyandhealth.canada.com/channel_section_details.asp?text_id=4441&channel_id=2048&relation_id=43233. Accessed December 5, 2011.
(2) Practice Committee of the ASRM. Optimizing natural fertility. Fertil Steril 2008;90 (suppl 3):S1-6.
(3) Kutteh WH, Chao CH, Ritter JO,Byrd W. Vaginal lubricants for the infertile couple: effect on sperm activity. Int J Fertil 1996;42:400-404.
###