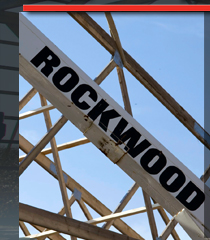 We would definitely recommend Rockwood General Contractors to friends and colleagues, and wouldn't hesitate to use them again for future projects
Uxbridge, Ontario (PRWEB) January 31, 2012
Even a construction company in York Region with a strong base of word-of-mouth referrals and repeat business can market and promote themselves more effectively on the Internet. Rockwood General Contractors, situated in Uxbridge Ontario, wanted to better convey the scope of their Design/Build services and yet speak to the wide range of projects the company can manage and develop.
To help convey that message, Rockwood enlisted the help of Toronto based IFM Web Services, for more direction on Web Design and Search Engine Optimization. In Toronto, the GTA and York Region areas, Pete Hary, of Rockwood General Contractors, knew there were opportunities to explore to promote and grow his business. He contacted IFM initially, to discuss redesigning their current company website and while IFM has since redesigned and just launched their new site, Pete also conveyed an interest in promoting the new website launch.
To meet that need, IFM provided Rockwood with a plan for promoting their new website launch and create more visibility for the company on the Internet via SEO Press Releases. The plan calls for a series of Media releases formulated to continually promote Rockwood's design and build construction services going forward. Improving their visibility on the Internet has begun to generate more qualified web traffic, and as a result, Rockwood is getting noticed more often than any of the marketing tools they've used in the past. All this "notice" they are receiving is setting the groundwork for first-page listings on the major Search Engines.
IFM's Creative Director, offers, "Rockwood General Contractors is a close-knit family-run company. And working with owner, Pete Hary on these projects is a pleasure. Being a family-run company is part of the reason that makes this project an enjoyable one to be part of."
Pete Hary, of Rockwood General Contractors notes, "We've been in the construction industry for nearly 20 years offering Design Build, Excavation, Demolition, Grading and Crane Services. Offering those services in the York Region, Durham Region and of course the GTA, we have continually grown our business successfully over the years. But when it came time to redevelop and improve our old website, we also wanted to better promote our company in terms of marketing our services and the type of projects we can take on, to a wider audience." He adds, "We've done very well with repeat business and referrals over the years, however, we recognize that the Internet offers our business significant marketing opportunities by reaching out to those looking for a reliable company to design and build to their specific needs. IFM Web Services is helping us to do just that."
Now, when people and businesses are looking specifically for a building construction company in Toronto, GTA, York Region or Durham Region areas, they will find Rockwood's website more easily via the search engines.
Situated in Uxbridge Ontario, Rockwood General Contractors is a family-owned and operated business servicing the Toronto, GTA and York Region and Durham Region areas since 1993. Rockwood can be contacted at 905 642-8821 or at by visiting their website at rockwoodgeneralcontractors.com
###