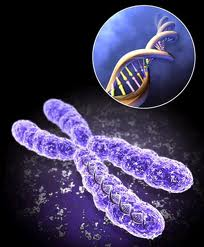 Genetics & Microbiology @ScienceIndex.com
(PRWEB) January 29, 2012
ScienceIndex.com is a Web 2.0 sciences social network established in 1998 to index the very latest news, headlines, references and resources from science journals, books and websites worldwide. The site covers news in all fields of biology, business, chemistry, engineering, geography, health, mathematics and society. ScienceIndex.com currently contains over 1.3 million stories distributed among 75 categories. Over 75,100 users monitor nearly 8,200 journals covering the broad spectrum of sciences. They share circa 2,500 new articles every day. Since new science content is discovered in real-time, the delay between original publication and appearance at ScienceIndex.com is no more than two days.
ScienceIndex.com's Biology Sciences Category covers life and living organisms, including their structure, function, growth, origin, evolution, and distribution. Its ten subsections include Anatomy, Biotechnology, Genetics, Microbiology, Ecology, Environment, Agriculture, Forestry, Physiology and Zoology. This category currently contains over 77,840 stories partly derived from more than 400 science journals publishing in these disciplines.
ScienceIndex.com's Genetics Sciences Category covers the genetic composition of populations during successive generations, natural selection, genetic variation among individuals, and development of new species. It currently contains nearly 20,100 articles partly derived from over 110 scientific journals. One of the latest additions covers evolutionary genomics of dog domestication. The authors review the underlying principles and tools used in genomic studies of domestic dogs aimed at understanding the genetic changes that have occurred during domestication. The authors show that there are two principle modes of evolution within dogs. One primary mode that accounts for much of the remarkable diversity of dog breeds is the fixation of discrete mutations of large effect in individual lineages that are then crossed to various breed groupings and one second mechanism causing diversification involves the selective breeding of dogs within distinct phenotypic or functional groups, which enhances specific group attributes such as heading or tracking. They also trace the origin of the nuclear genome in dogs based on haplotype-sharing analyses between dogs and gray wolves and show that contrary to previous mtDNA analyses, the nuclear genome of dogs derives primarily from Middle Eastern or European wolves, a result more consistent with the archeological record. Another recently included article investigates the population structure of the endangered frog Babina subaspera endemic to the Amami Islands with particular reference to possible impacts of invasive predators on gene flow. The otton frog Babina subaspera is an endangered species endemic to the Amami Islands, Japan. High predation pressure from an introduced carnivore, the mongoose, has caused declines in the frog populations and created a large habitat gap around an urban area. To promote effective conservation, the authors investigated the genetic status of the species and examined the effect of the habitat gap on gene flow among populations. The authors conclude that according to the mitochondrial DNA analysis, the observed genetic differentiation occurred relatively recently. Possible barriers such as mountain ridges, rivers or roads did not result in genetic separation of the populations. These data support the hypothesis that the habitat gap created by an introduced predator prevented the gene flow among B. subaspera populations.
ScienceIndex.com's Microbiology Sciences Category covers microorganisms and their effects on other living organisms. It currently contains over 22,500 articles partly derived from over 70 scientific journals. One recently included article in this category examines the infection rate and colonization with antibiotic-resistant organisms in skilled nursing facility residents with indwelling devices. The objective of this surveillance study is to quantify colonization with antimicrobial-resistant organisms (AROs) and infections attributable to indwelling devices in skilled nursing facility (SNF) residents of Southeast Michigan. The authors conclude that the presence of indwelling devices is associated with higher incidence rates for infections and prevalence rates for AROs. Their study quantifies this risk and shows that approximately half of all infections in SNF residents with indwelling devices can be eliminated with device removal. Another article investigates the comparative epidemiology of CTX-M-14 and CTX-M-15 producing Escherichia coli within distinct demographic groups in the community in New Zealand. Extended spectrum beta-lactamase producing E. coli (ESBL-EC) are an emerging public health issue. The authors, therefore, describe risk factors for specific ESBL genes. Their data data implies that CTX-M-15 and CTX-M-14 producing E. coli are associated with distinct demographic subgroups in New Zealand.
ScienceIndex.com's content is divided into "Popular" and "Upcoming" sections. While content in the "Upcoming" section is rarely older than a few minutes, the "Popular" section contains approved articles approved between 20 to 60 minutes after submission by users. All articles can easily be bookmarked with the AddThis Sharing tools which include the Google+1 button. The website provides an advanced search feature which suggests up to ten closely related articles for a search and also for a selected story. The latter list is sorted primarily by relevancy and secondarily by publishing date. This helps users compiling lists of related references for literature retrieval purposes.
Other features include a ScienceIndex.com "Life Traffic Feed" which is helpful in watching the online traffic in real-time and a "Top Content" sidebar which includes the most actively read and shared articles available on the site. The included Google Translate gadget supports translating ScienceIndex.com's content into over fifty languages.
ScienceIndex.com offers users to stay updated with the latest inclusions and news in their favorite science topics by subscribing to one or more of the seventy-five RSS feeds which are available for every category. ScienceIndex.com also maintains the new Twitter account @ScienceIndex_ for improving public exposure and inform their users about the latest developments in the sciences.
###