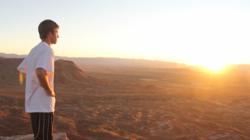 Unlock your potential.
Saint George, Utah (PRWEB) January 28, 2012
As the failure to launch epidemic is increasing around the nation, one company has risen to accept the call. Forte Strong. They provide a unique strength based approach to life coaching that has never before been seen in the industry. Failure to launch has been a growing trend and can be defined as a young adult's inability to leave their parents home. Forte Strong Co-Founder Matthew Arrington gives a simple explanation why, "Young men have been raised by video games and the internet. Sometimes it becomes an addiction and sometimes it just prevents these guys from going out into the real world to socialize, get jobs, and learn valuable life skills that lead to independence."
To help them leave their comfort zone Forte Strong has a unique and effective approach. "Most of these guys have only been told what they're bad at their whole lives. We work backwards by identifying key strengths that our students have. We coach them to use their strengths to accomplish their goals." This unique style has transformed quite a few individuals.
Although each student is required to enroll in some form of higher education (college, trade school, internship, etc…), experiential education is also a key element to the Forte Strong approach. In this approach students learn how to be independent by doing. Special experiential opportunities and courses are offered depending on the goals of the individual. Interested in starting your own company? The Entrepreneur course covers that. Those interested in political science can take the Statesman course. Students that need help with manners or dining etiquette would enroll in the Gentleman course. Other courses include the Warrior, and the Outdoorsman/Explorer.
To teach leadership, Forte Strong goes on several national and international leadership and service treks each year. Places like Washington D.C., Puerto Rico, and Nicaragua to name a few. Former Marine and Co-Founder Brook Price points out, "Becoming independent is the easy part. We are going to build leadership characteristics through these trips. We don't want our guys to just be able to get a job at Target. We want to teach them to be the regional manger of 7 Target locations."
But getting into the program isn't necessarily easy. Because Forte Strong only accepts the most capable and willing individuals, a screening process takes place. This process is free, easy, and straightforward. It begins with a short online questionnaire followed by a second questionnaire, and finally a video chat interview is scheduled. If everything looks good, he is invited to join the elite ranks of the Forte Strong family.
Boilerplate statement:
Forte Strong is a failure to launch program specializing in the life coaching of young adult men.
Forte Strong is a national leader in providing skill development, leadership training, and life coaching for young adults ages 18-26. Their unique strength based coaching allows their students to accelerate their lives to independence in a very short time.
Matthew Arrington is Vice President of Forte Strong.
# # #