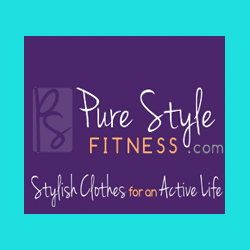 The initiative is aimed to increase product awareness, introduce new products and build customer loyalty.
Chicago, IL (PRWEB) January 31, 2012
Pure Style Fitness is introducing a Product of the Month -Program. Pure Style Fitness is an e-commerce site dedicated to stylish fitness, yoga and casual athletic apparel that can be worn in and outside the gym. Each product line offered by Pure Style Fitness is picked due to its fabric quality, versatility, style and fit. Pure Style is committed to providing its customers with high fashion fitness apparel that they can feel confident and comfortable in.
This new program is designed to feature a different new or popular fitness product. Every month, loyal Pure Style Fitness customers will be informed of the product information, testimonials and even be given a small discount for a hand-selected product. Customers who are signed up for the Pure Style Fitness newsletter will be given a larger discount for their commitment to Pure Style Fitness.
The chosen product will be featured on the home page of the website, posted on Facebook throughout the entire month, tweeted about and highlighted in the newsletter. Again, those signed up for the newsletter will receive their unique promotional code in that letter, where as those who are not signed will see the smaller discount listed on the product itself. Customer can sign up for the newsletter using the link listed at the bottom of the Pure Style Fitness website. Not only will the newsletters provide the product of the month discount, it keeps customers up to date with the latest product launches, sales, future projects and much more.
The initiative is aimed to increase product awareness, introduce new products and build customer loyalty. As a young company, Pure Style Fitness is excited to build customer relationships and encourage product trial. Implementing this program will boost customer confidence in purchasing from a new, unfamiliar company.
Pure Style Fitness will vary the type of products featured each month. For example, the first month may be a tank, second month a sports bra and third month a pant. Pure Style Fitness also encourages customers to blog or Facebook about products they'd like to see featured as product of the month
This program will begin in February of 2012, featuring the Response Dress by Alo Sport.
# # #